Modulating and Cooling Work for Wood Pellet Mill
Modulating period refers to the time that materials need to pass through the modulating drum. As evidence shows that, modulating effect of raw materials is not only related with the steam addition, but also the molding period. Length of modulating period can directly influence the curing degree of raw materials.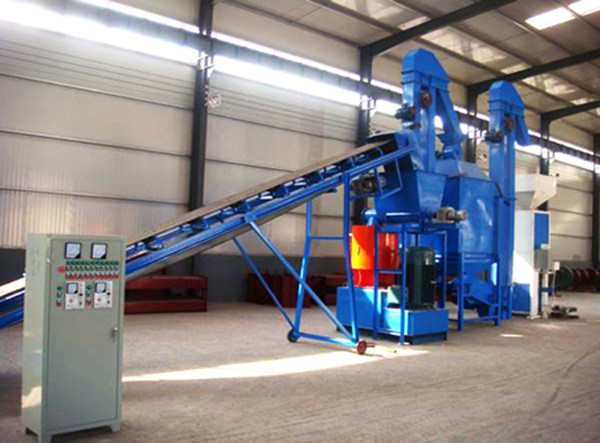 Within certain scope, longer the modulating period, greater the curing degree. Since the adhesiveness of raw materials is good, pelletizing work of wood pellet mill will be easier to perform. If modulating period is too short, curing degree of raw materials will be inconsistent. Some materials are cured while some are not. Let alone the pelletizing performance. In general, it is better to control the modulating period at about 10s to 30s.
In general, temperature of biomass pellets which are just produced by wood pellet production line varies from 80℃ to 90℃. Water content in biomass pellets can reach to 17% or 18%. To make them more capable for subsequent application, temperature and water content of them should be well lowered.
Through the induced draft, cooler can lower the temperature of biomass pellets to the room temperature. What's more, water content in biomass pellets can be lowered. Wind volume, wind speed and cooling period of cooler have great influence to the quality of biomass pellets. If biomass pellets contain the grease and molasses, you should increase the wind speed and volume of cooler. As to the cooling period, it should be controlled at about 5min to 7min.
Cooling procedure is quite complex. Factors like air humidity, pellet temperature and water content all can influence the cooling effect of biomass pellets. Click website to enjoy discounts!
If you need the latest price list, please leave us a message here, thank you! We guarantee that your information will not be divulged to third parties and reply to you within 24 hours.
Tell us your needs, there will be more favorable prices!