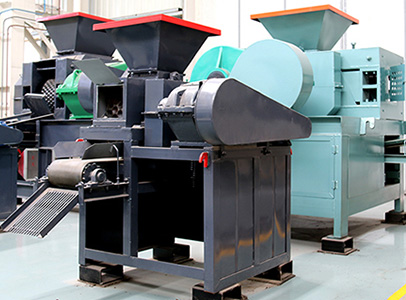 Briquetting Plant
Production capacity: 0.8-15t/h
Roller diameter: 290-1000mm
Applied material: Coal, gypsum, limestone, charcoal, slag, iron, aluminum, blue carbon, powder, kaolin, clay, etc.
Email: sales@sinofote.com
Project Background of the Briquetting Plants
During the mechanized production, there will appear a large amount of mineral powder which can't be transported and put in use directly and easily. If there is a way for us to make these powder materials into ball shaped, egg shaped or cube shaped products, it may realize the valuable application of resources and make much difference in the industrial production. Here come the briquetting machine and briquette plants which will be the first investment choice for customers in the new century of advocating energy saving and emission reduction.

How is the workflow of the briquetting plant machine?

Fote briquetting plants work in the following flow path: mineral powder—feeder—mixer—briquette machine—vertical drying machine—finished products.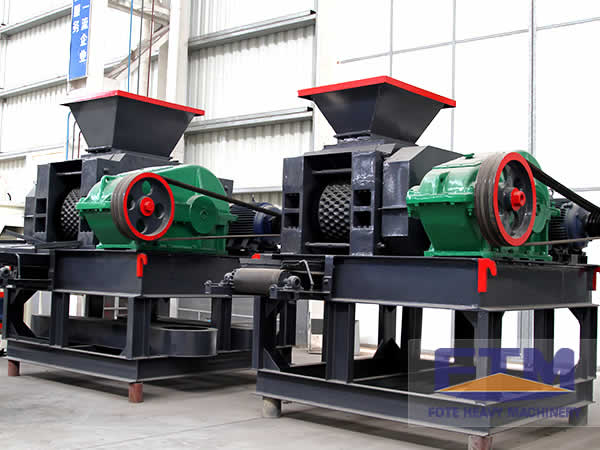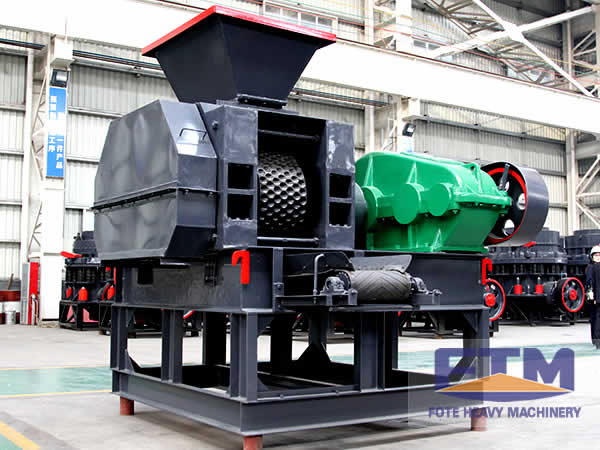 Fote Heavy Machinery Company is an outstanding representative among so many briquette plant manufacturers and briquette plant suppliers and its briquettes plant for sale has been welcome on the market at home and abroad. We provide customers with various briquette machines and briquetting plants available for different purposes. The whole workflow of our plant gets automatic and humanized and can save much labor and material resource for customers.
What advantages make Fote briquetting plants special?
1.Our briquetting plants can realize different production requirements according to raw material properties by using different adhesives.
2.The finished products made by our equipment own high particle strength and are easy to be packaged and transported.
3.Through many years' industrial application and improvement, Fote briquetting plants feature high briquetting rate, low energy consumption, compact structure and simple maintenance etc.

Notice: By using the briquetting machine and briquetting plants, we aim to not only complete the production, but also reduce dust emission, control the volume weight and improve the transportation process, so we need to be careful about the water content of the raw materials. Raw materials that are too dry or too wet will influence the normal operation and production of the briquetting plant machine.
Any question about our briquetting plants? Please leave us a message or contact us by sending email to vip@sinoftm.com. We'd like to provide you with tailor-made solution.
Model
Roller Diameter
(mm)
Capacity(t/h)
Power(kw)
Reducer
FTMQ290
290
1-2.5
5.5-7.5
350
FTMQ360
360
3-5
7.5-11
350
Heavy FTMQ360
360
3-5
7.5-11
400
FTMQ430
430
5-8
15
400
Heavy FTMQ430
430
5-8
15
500
FTMQ500
500
8-11
30
650
FTMQ650
650
10-15
37-45
750
FTMQ750
750
20-25
45
750
FTMQ850
850
20-28
55
850
FTMQ1000
1000
25-35
90
1000
Slide to the right>>
Get Latest Price
If you need the latest price list, please leave us a message here, thank you! We guarantee that your information will not be divulged to third parties and reply to you within 24 hours.
Tell us your needs, there will be more favorable prices!