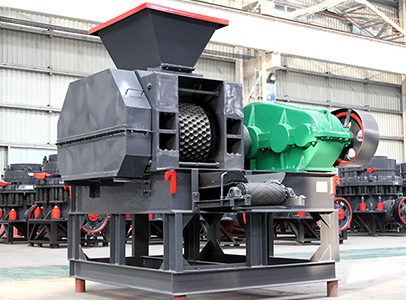 Coal Briquette Machine
Production capacity: 0.8-15t/h
Roller diameter: 290-1000mm
Applied material: Coal, gypsum, limestone, charcoal, slag, iron, aluminum, blue carbon, powder, kaolin, clay, etc.
Email: vip@sinoftm.com

Why is the coal briquette machine created?
In general, most coal resources in the world will be burnt directly, which results in not only the inadequate utilization of the energy but also damage to the environment. To cater to the social development and transition concept, Fote Heavy Machinery Company has spent many years in making research and innovation on the coal treatment technology and equipment and then created the latest coal briquette machine and coal briquetting plant which soon overturn the traditional mainstream idea of briquette machines on the market at home and abroad.

Definition and Application of Fote Coal Briquette Press Machine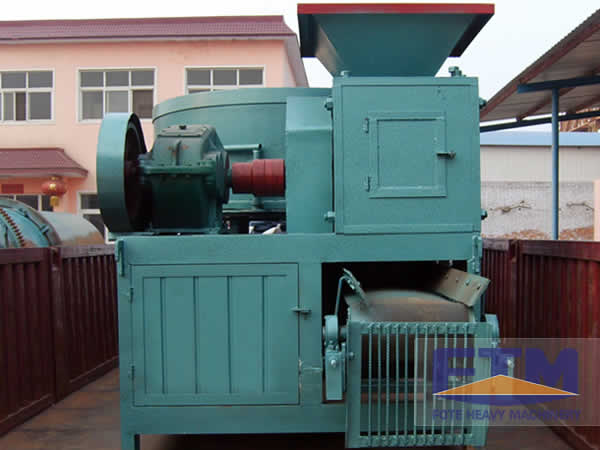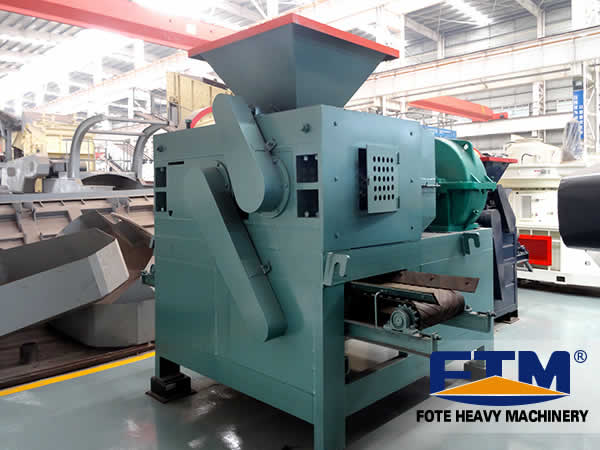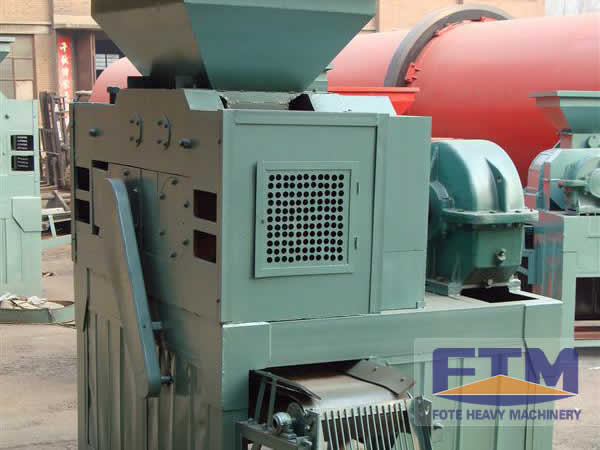 The coal briquette press machine, namely the coal briquetting machine, is a kind of coal powder press machine to make raw materials into ball products by adding adhesive, no drying treatment and adopting the low pressure cold pressing technology. Fote coal briquette plant can press all kinds of powders, wastes and residues such as coal powder, iron powder, coking coal, scrap iron, iron oxide, carbon powder, ore slag, gypsum, tailings, sludge, kaolin, activated carbon and coke breeze. It has a wide range of application in industries of refractory matter, power plant, metallurgy, chemical, energy, transportation and heat supply.
Remarkable Features of Fote Coal Briquette Machine
1.Fote coal briquette machine is a new and mature type of briquetting machine specially designed for processing coal powder, coke powder, gangue, and coke breeze. It can be tailor-made according to customers' demand.
2.Being available for processing many kinds of materials makes our equipment best seller on the market.
3.Fote coal briquette machine is a patented product through years' researching experience. With both good reputation and high product quality, our briquette machine will make customers gain remarkable profit in a short time.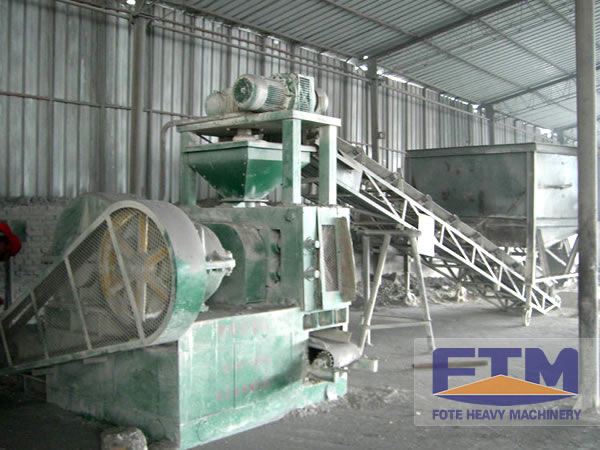 Notices from Fote Experts
1.Water content as a key factor influencing the briquetting pressure and mold releasing should be carefully controlled. Handling dry materials before wet ones is recommended.
2.Feeding quantity of raw materials should be equal to the required one of the equipment because redundant or insufficient feed will have bad influence on the normal operation of the briquette machine.
3.The coal briquette plant is usually built in a place about 50 km far from areas with raw material resources so that we can reduce transportation and production cost.
If you've got any question or advice for us, please leave us a message or send us email to vip@sinoftm.com. Hope for further cooperation with you!
| | | | | | |
| --- | --- | --- | --- | --- | --- |
| Product model | Roller diameter (mm) | Production capacity (t/h) | Motor power (kw) | Pressure regulating device | Spherical size |
| 290 | 290 | 0.8-1.5 | 5.5 | Constant voltage hydraulic pressure | User defined |
| 360 | 360 | 2-3 | 7.5 | Constant voltage hydraulic pressure | User defined |
| 450 | 450 | 3-4 | 13 | Constant voltage hydraulic pressure | User defined |
| 500 | 500 | 4-5 | 18 | Constant voltage hydraulic pressure | User defined |
| 650 | 650 | 5-7 | 25 | Constant voltage hydraulic pressure | User defined |
| 850 | 850 | 7-9 | 30-75 | Constant voltage hydraulic pressure | User defined |
| 1000 | 1000 | 11-15 | 75-130 | Constant voltage hydraulic pressure | User defined |
Get Latest Price