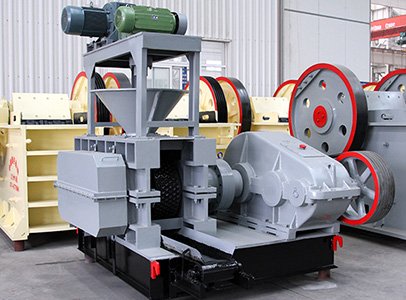 Biomass Briquette Machine
Production capacity: 1-12t/h
Pellet specification: φ4-φ30mm
Applied material: Rice Hulls, Corn Straw, Saw Dust, Wood Shavings, Tree Bark, Peanut Hull, Crop Straw, etc.
Email: sales@sinofote.com
Fote biomass briquette machine brings new development opportunities to investors.
Although many agricultural wastes can be burned directly as fuel, there still exist many problems such as low combustion ratio, serious pollution, and difficulty in transportation and large-scale application. Fote biomass briquette machine has a complete intellectual property and production technology and it will turn the biomass wastes into valuable briquettes, which can solve all the problems. Investing in biomass briquetting machine becomes a development opportunity full of profits.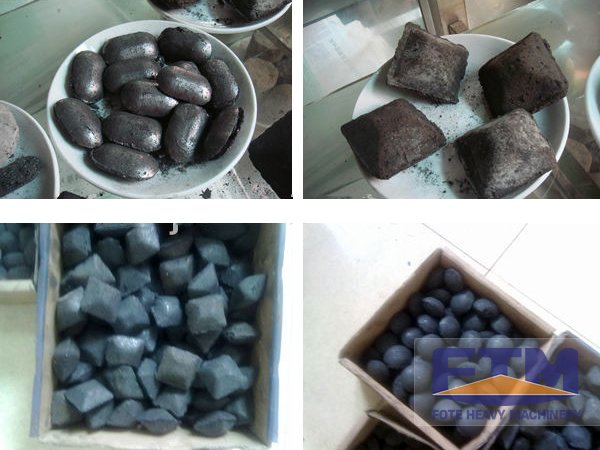 Raw materials: Corn stalks, bark, twigs, grass, wood chips, sawdust, pine needles, shrubs, coffee shells, sunflower hulls, rice hulls, peanut shells, cotton seed hulls, cotton stalk, lantana handle, bagasse, cane leaves , mustard stalks, wheat straw, bean straw, coconut pith, etc.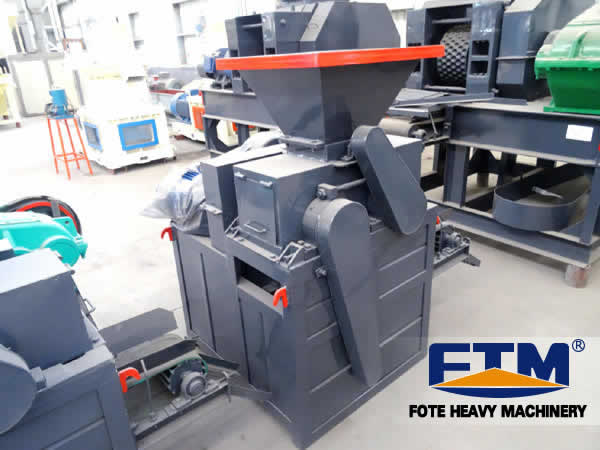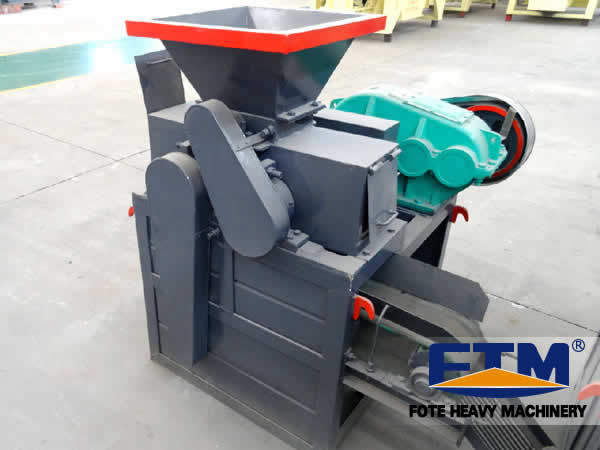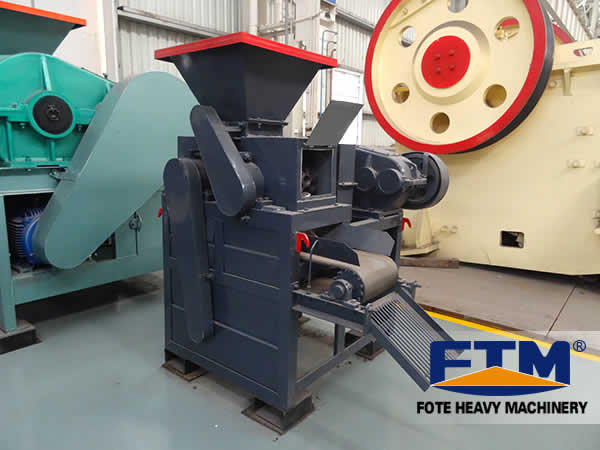 Investing in Fote biomass briquette machine is profitable
If you want to invest in the biomass briquette machine, you have four factors to consider: cost, efficiency, quality, and profit. The raw materials for the briquette machine are common and cheap agricultural wastes and crop straws. Fote biomass briquette machine has top quality by using double-mold delicate technology and high-precision quality bearings and drives. We have strict control for every process. The briquetting machine features high efficiency and large capacity, long working hours and fewer malfunctions which make it a highly cost-effective machine. Our biomass briquette machine sells well at home and abroad, and will be your ideal choice.
Working principles of Fote biomass briquette machine
Fote biomass briquette machine is made up of feeding conveyor, compressor and the discharger. Crushed raw materials are fed into the machine through the feeding conveyor which is driven to rotate by the pressure roller, and then are forced out from the model hole in a square shape, and falling from the discharge port.

Characteristics of Fote biomass briquette machine
1. Simple and reasonable structure, easy maintenance and reliable performance;
2. Equipped with automatic lubrication system that is energy efficient;
3. Ring die set carefully can handle almost all of the agricultural wastes and crop straws;
4. The additional upper and lower electric heating ring can heat the ring die, which will help to briquette materials.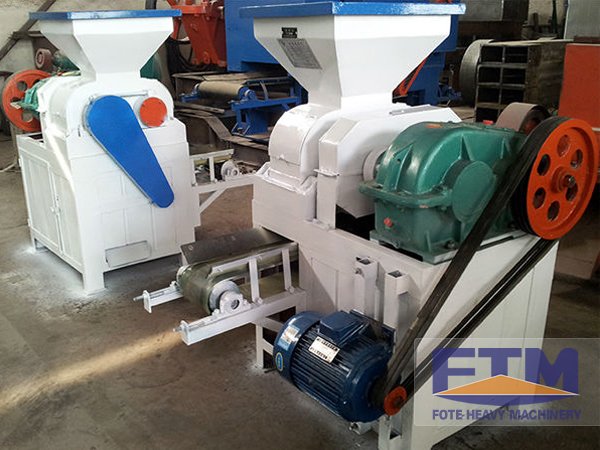 To learn more information, please email to vip@sinoftm.com. We have professional technical team to answer your questions timely. Welcome to visit our company, and we look forward to cooperating with you!
| | | | |
| --- | --- | --- | --- |
| Model | Power(Kw) | Pellet Specification(mm) | Capacity(t/h) |
| FKL55 | 75 | φ4-φ12 | 0.8-1.5 |
| FKL56 | 90 | φ4-φ12 | 1.2-1.8 |
| FKL58 | 160 | φ4-φ12 | 1.8-2.1 |
| FKL68 | 160 | φ4-φ12 | 2-2.5 |
| FKL85 | 220 | φ4-φ12 | 2.5-3.5 |
| FKL88 | 315 | φ4-φ12 | 3.5-4.5 |
| FKL105 | 360-450 | φ4-φ30 | 5-8 |
| FKL125 | 550-660 | φ4-φ30 | 8-12 |
Slide to the right>>
Get Latest Price
If you need the latest price list, please leave us a message here, thank you! We guarantee that your information will not be divulged to third parties and reply to you within 24 hours.
Tell us your needs, there will be more favorable prices!