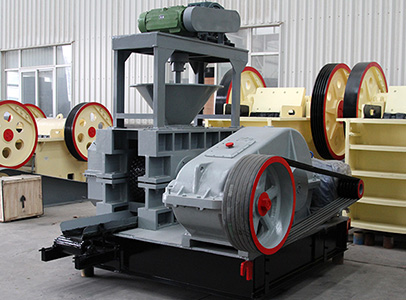 Briquetting Machine
Production capacity: 0.8-15t/h
Roller diameter: 290-1000mm
Applied material: Coal, gypsum, limestone, charcoal, slag, iron, aluminum, blue carbon, powder, kaolin, clay, etc.
Email: sales@sinofote.com
Why does Fote briquetting machine start to prevail?
In recent years, the environment protection issue has been more and more important all over the world. In many industries, dust emission has done much harm to the air quality and has caused a lot of respiratory disease cases because of air pollution.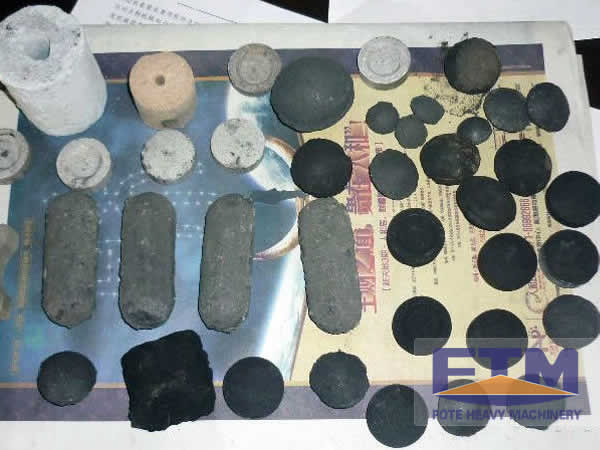 In order to reduce the dust pollution resulted from the industrial construction and people's daily life, we invent the briquetting machine or briquetting press machine used to make ball shaped products with high density which will increase the utilization and production efficiency. Also, the Chinese government is promoting the application of the green briquette press machine to realize the sustainable development of the nation economy.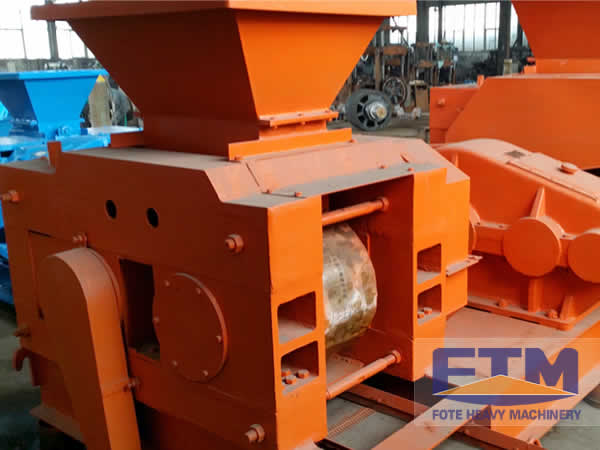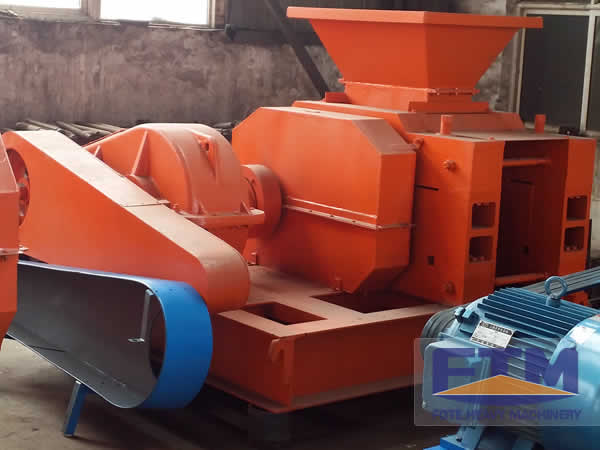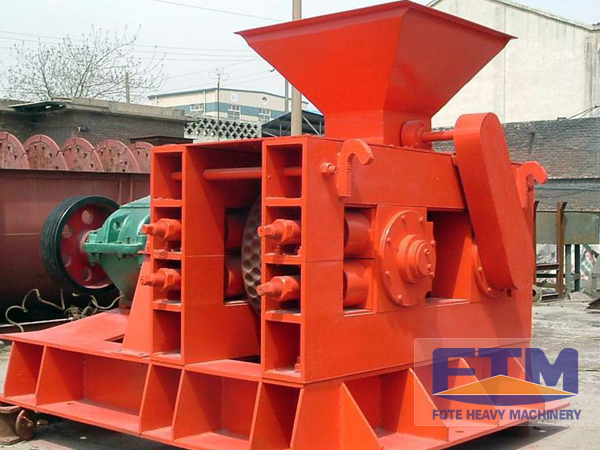 What can Fote briquette machine be used for?
The briquetting machine or briquettes machine is widely used to press all kinds of materials such as fly ash, pool mud, oxide skin, steel slag, iron powder, aluminum powder, manganese mineral powder, aluminum skimming, active carbon, alumina, bauxite, causticity, charcoal, clay, coke breeze, coal, cryolite, chemical fertilizer, plastics, lime stone, paintings, urea, sylvite etc. The purpose of the briquetting machine is to reduce dust, control the capacity, recycle materials and improve the transportation performance etc.
Fote small briquette machine is quite popular among customers in industries of refractory matter production, power plant, metallurgy, chemical engineering, energy supply, transportation and heat supply etc. Materials processed by the small briquetting machine are environment friendly and easy for transportation.
Fote briquetting machine increases the usage of the wastes and brings good economic and social benefits. The ball press machine is suitable for large, medium and small enterprises which have certain scale of production line because of its advanced technology, reliable quality, multiple function and strong pressure.
Fote briquette machine provides comprehensive service.
Fote pays attention to every detail of the production process including the structural design of the briquette machine in order to meet customers' demand to the greatest extent. We will provide purchasers with excellent pre-sales and after sales services and offer customization service for the products that users require. We never stop improving our equipment quality according to the market tendency. If necessary, our company will arrange technical experts to assist customers who purchase our products till the equipment runs smoothly. The briquette machine for sale of our company is available for users all over the world.
Model
Roller Diameter
(mm)
Capacity(t/h)
Power(kw)
Reducer
FTMQ290
290
1-2.5
5.5-7.5
350
FTMQ360
360
3-5
7.5-11
350
Heavy FTMQ360
360
3-5
7.5-11
400
FTMQ430
430
5-8
15
400
Heavy FTMQ430
430
5-8
15
500
FTMQ500
500
8-11
30
650
FTMQ650
650
10-15
37-45
750
FTMQ750
750
20-25
45
750
FTMQ850
850
20-28
55
850
FTMQ1000
1000
25-35
90
1000
Slide to the right>>
Get Latest Price
If you need the latest price list, please leave us a message here, thank you! We guarantee that your information will not be divulged to third parties and reply to you within 24 hours.
Tell us your needs, there will be more favorable prices!