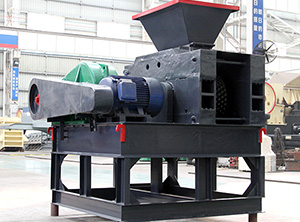 Ore Powder Briquetting Machine
Production capacity: 0.8-15t/h
Applied material: Ore Powder, coal, gypsum, limestone, charcoal, slag, iron, aluminum, blue carbon, powder, kaolin, clay, etc.
Email: sales@sinofote.com
Brief Introduction to Ore Powder Briquetting Machine
A mineral powder briquette machine can press materials into balls such as iron powder, mineral powder, oxidized scale, steel slag, refractory material, coal powder and coke powder; sludge, dust, mud pools, iron powder, aluminum ash powder, ceramic materials and so on. It is able to reduce dust, control bulk density, recycle and improve the transporting characteristics in the production.

Application Area of Fote Ore Powder Briquetting Machine
Fote ore powder briquetting machine is mainly used in industries of coal, mining, metallurgy, refractory matter, chemicals, building materials, power, energy, transportation, heating and so on.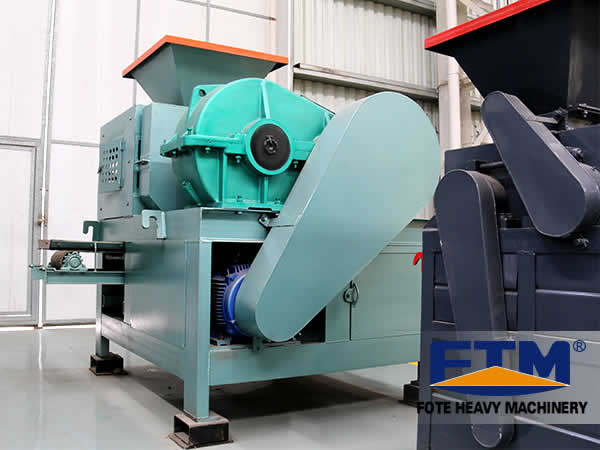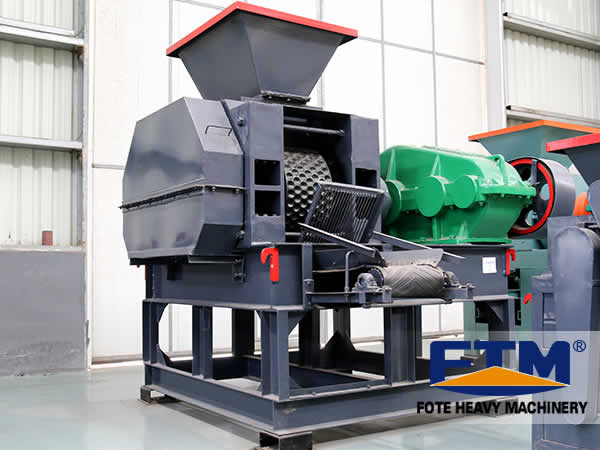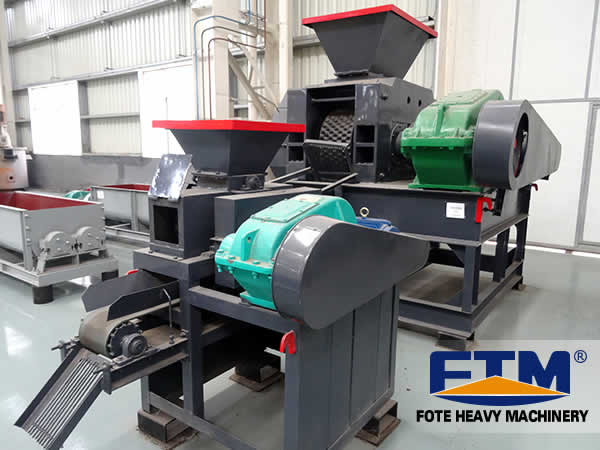 Main structures and working principles of Fote ore powder briquetting machine
The mineral powder briquette machine is mainly composed of feeding part, transmission part and briquetting part. Working forms of all kinds of mineral powder briquette machines are basically the same: electromagnetic speed motor drives the main engine through the belt pulley, cylindrical gear reducer and stick pin coupling. Driving shaft and the driven shaft operate synchronously with the help of the open gear. Bearing pedestal of the driven shaft is equipped with a hydraulic device that can protect the pressure roller from being damaged.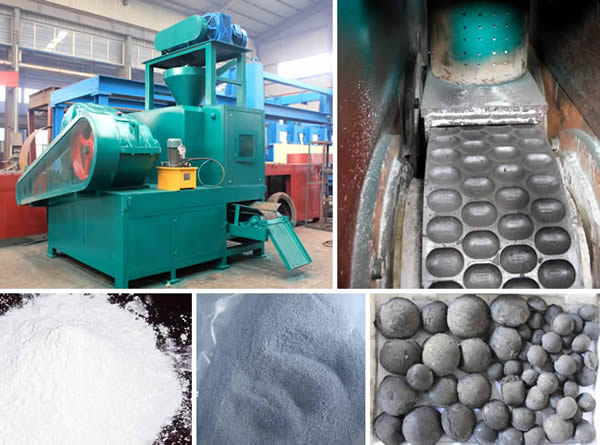 Requirements for raw materials
1. Material particle size should be between 80-200 mesh.
2. Metal objects that will damage roll skin surface are not allowed.
3. Feed should be adequate so that the balling rate can be guaranteed.
How to extend lifespan of Fote ore powder briquetting machine?
To extend the service life of the equipment is easy to realize once you do as follows:
1. Keep the motor clean. Do not exceed the rated load current. Check the bearing temperature and oil spilling condition. Refuel the machine in accordance with the requirement, and make sure the motor temperature should not overrate.
2. The roll skin should be kept clean and free of residue.

3. Don't let it rust. You can use anti-rust paint, chemical rust removal, plating, hot dip, high-pressure water abrasive blasting and other methods.
We have rich experience and advanced technology to produce mineral powder briquette machines. Our chromium ore powder briquetting machines get the customer's affirmation from all over the world. Fote ore powder briquetting machine with reasonable price is your ideal choice.
Email: sales@sinofote.com
Model
Roller Diameter
(mm)
Capacity(t/h)
Power(kw)
Reducer
FTMQ290
290
1-2.5
5.5-7.5
350
FTMQ360
360
3-5
7.5-11
350
Heavy FTMQ360
360
3-5
7.5-11
400
FTMQ430
430
5-8
15
400
Heavy FTMQ430
430
5-8
15
500
FTMQ500
500
8-11
30
650
FTMQ650
650
10-15
37-45
750
FTMQ750
750
20-25
45
750
FTMQ850
850
20-28
55
850
FTMQ1000
1000
25-35
90
1000
Slide to the right>>
Get Latest Price
If you need the latest price list, please leave us a message here, thank you! We guarantee that your information will not be divulged to third parties and reply to you within 24 hours.
Tell us your needs, there will be more favorable prices!