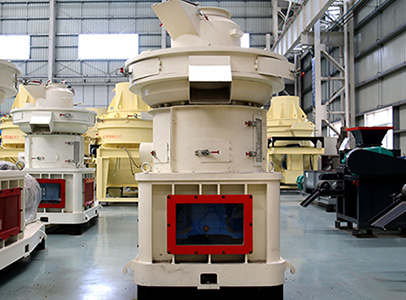 Rice Hulls Pellet Mill
Production capacity: 1-12t/h
Pellet specification: φ4-φ30mm
Applied material: Rice Hulls, Corn Straw, Saw Dust, Wood Shavings, Tree Bark, Peanut Hull, Crop Straw, etc.
Email: sales@sinofote.com
How to Improve the Additional Value of Rice Husk?
In the rice production, in addition to rice, there are many other renewable resources left such as rice husk, rice bran and straw. Rice husk are shells separated from rice through the rice hulling process. Southeast Asian countries are major production areas in the world for rice. How can we use these resources rationally? And how can we increase the additional value of rice husks? The answer is to adopt the rice hulls pellet mill or the rice husk pellet machine.

Working Principle of the Rice Husk Pellet Machine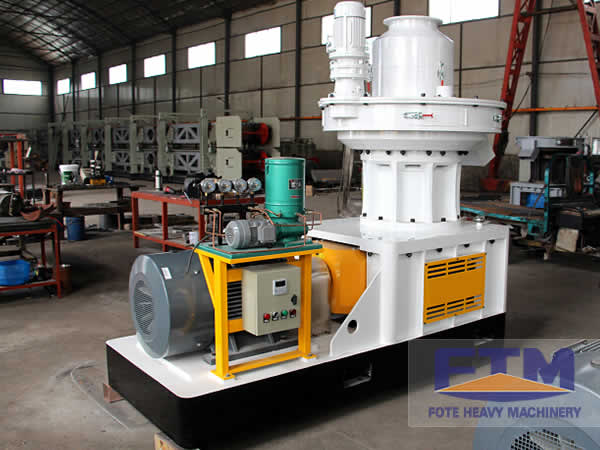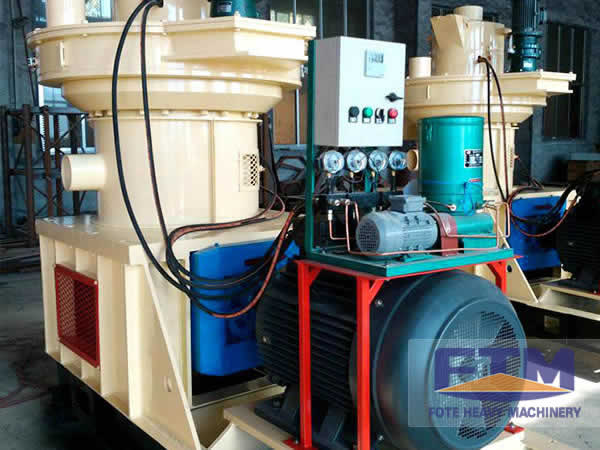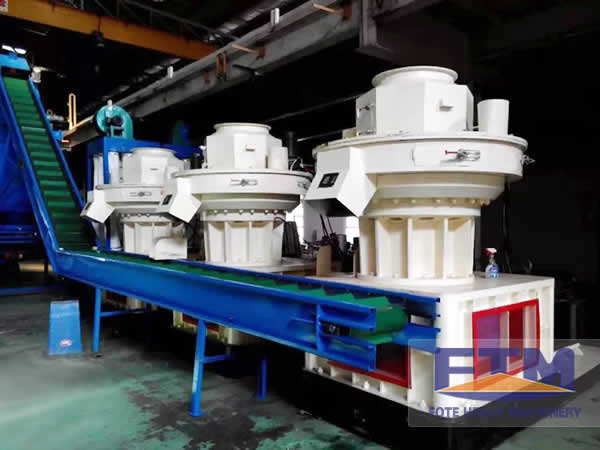 Crushed and ground materials vertically fall on the frame plate surface from the rice hulls pellet mill's feeding inlet and are continuously and uniformly distributed on the mold cavity surface as the frame plate rotates. After being ground by the pinch roller, powder materials go through the mold holes. Then by suffering high pressure and high temperature treatment, these powder materials have gradually changed into extended cylindrical solids. These cylindrical solids will constantly lengthen until being cut into a certain sized particles by uniformly distributed cutters around the mold. Particle materials scattered around the rice hulls pellet mill mold are concentrated to the discharge port by the briar dressing gear, and then automatically fall under the action of gravity.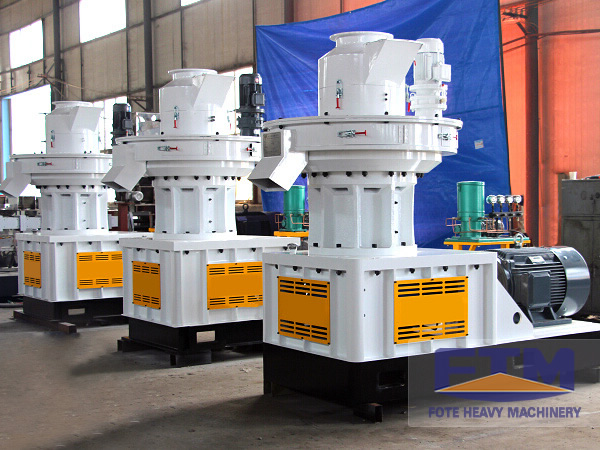 What materials can Fote rice hulls pellet mill process?
Raw materials: rice husk, rice bran, straw, seeds shells, peanut shells, sawdust, grass, husks, twigs, bark, stump, pine sawdust and crop stalks.
How can Fote rice hulls pellet mill create value continuously?
If you want your rice husk pellet machine works stably, it is necessary to carry out a series of maintenance work for the ring die of the equipment.
1. Drill the ring die: Holes stuffed with iron materials should be drilled.
2. Grind the ring die: Uneven face of the ring die should be rubbed down.
3. Ream the die holes: Those shrinking holes should be repaired with the proper cone angle of 60 °.
4. When replacing the ring die, die holes need to be first filled with oily materials, so as to ensure the ring die to work in the best condition inn later production.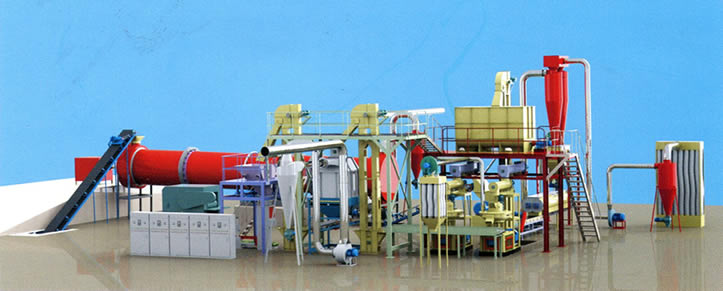 More preparation may increase working efficiency. Timely maintenance can ensure the stable performance of the pellet mill and at the same time helps to bring us more profit.
To learn more information about Fote rice hulls pellet mill, please email us: vip@sinoftm.com. Our technical team will give you a satisfactory answer as soon as possible.
| | | | |
| --- | --- | --- | --- |
| Model | Power(Kw) | Pellet Specification(mm) | Capacity(t/h) |
| FKL55 | 75 | φ4-φ12 | 0.8-1.5 |
| FKL56 | 90 | φ4-φ12 | 1.2-1.8 |
| FKL58 | 160 | φ4-φ12 | 1.8-2.1 |
| FKL68 | 160 | φ4-φ12 | 2-2.5 |
| FKL85 | 220 | φ4-φ12 | 2.5-3.5 |
| FKL88 | 315 | φ4-φ12 | 3.5-4.5 |
| FKL105 | 360-450 | φ4-φ30 | 5-8 |
| FKL125 | 550-660 | φ4-φ30 | 8-12 |
Slide to the right>>
Get Latest Price
If you need the latest price list, please leave us a message here, thank you! We guarantee that your information will not be divulged to third parties and reply to you within 24 hours.
Tell us your needs, there will be more favorable prices!