Have you realized the true value of wood shavings pellets?
1.Wood shavings pellets are clean and green energy sources.
The wood shavings pellets have been confirmed to have 0.16%-0.22% of sulfur content in its main composition, lower than that of coal (about 1%-3%), so they are regarded as a kind of green coal with good reputation.
2.Wood shavings pellets are cheap and own high additional value.

Each ton of wood shavings pellets costs 160-200 RMB (producing 3500-5500 kcal heat), so if the additional value can be increased to 4500-6500kcal, the pellets will be worth 360RMB. After the pellets are burnt, there will be a great amount of ash containing of calcium, magnesium, phosphorus, potassium and sodium that can be used as good inorganic fertilizer. Moreover, after treating the ash content, we can get nano-silica with super high additional value.
3.Both the calorific value and combustion time of the wood shavings pellets can be adjusted.
The calorific value of the wood shavings pellets can reach 3500-8000kcal after the coalification formula is adjusted. The combustion time can be controlled within 1-4 hours.
What is a wood shavings pellet production line?
The wood shavings pellet production line aims to complete the entire process of selecting, crushing, drying, mixing, cooling, dust collecting and packing for the wood shavings apart from which it can also handle straws, rice husk, sawdust and tree branches etc. The finished products are rod shaped, block shaped or pellet shaped biomass pellets which can improve the combustion performance of the agricultural and forestry wastes to a great extent and produce little pollution to the environment. As a clean and green production line, it is widely applied to industries of biomass fuel, power plant, wood plant, furniture factory, fertilizer plant and chemical engineering plant.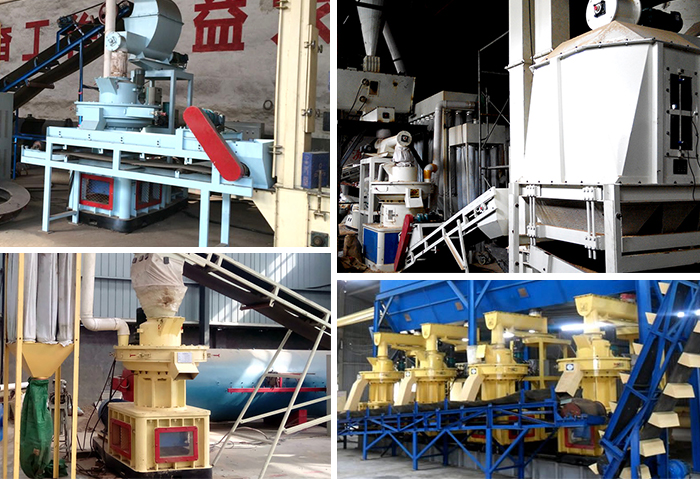 Fote stands out among wood shavings pellet production line manufacturers.
China Fote Heavy Machinery Co., Ltd, located in Zhengzhou, is specialized in making pellet machines and briquette machines. Among so many products, the wood shavings pellet mill is the most practical equipment which combines both merits of foreign and domestic technologies. The unique features of our equipment are: direct raw material feeding; static ring die with rotary press rolls can centrifuge materials to scatter uniformly around; double ring die design reduces cost and increases efficiency; vertical ring die makes heat dissipation easy; independent discharging device guarantees the pelletizing rate. Besides, our professional technical team will make customized wood shavings pellet production line according to your various requirements. Welcome to have a visit!
Fote email address: sales@sinofote.com
If you need the latest price list, please leave us a message here, thank you! We guarantee that your information will not be divulged to third parties and reply to you within 24 hours.
Tell us your needs, there will be more favorable prices!