Sawdust Pellet Production Line
Value Comparison between Sawdust and Sawdust Pellet
The sawdust can serve as fuel for smoked food and adsorbent to remove oil and dirt, while the sawdust pellet can work as a green fuel by replacing coal, petroleum and natural gas and has made incomparable contribution to environment protection. It's clear that the improved sawdust, namely the sawdust pellet, owns greater value. Therefore, to adopt the sawdust pellet machine or sawdust pellet production line will be an imperative tendency.

Fote: A Leading Sawdust Pellet Production Line Manufacturer
Today, more and more people realize the huge value of the sawdust pellets, so they start to make great investment in the sawdust pellet production line. Fote Heavy Machinery Co., Ltd follows the market trend and designs a complete and unique set of sawdust pellet production line with much potential which is made up of crushing equipment, rotary dryer, screw conveyor, tempering device, sawdust pellet mill, cooling separator, bag type pulse dust collector, elevator, stock bin, and semi-automatic packing machine. With the special double ring die structure and advanced press rolls made of high wear resistance alloy, Fote sawdust pellet production line owns many advantages: unique design, scientific structure, high working efficiency, energy conservation and long service life. Better machines and better products. Fote will try the best to enhance the sawdust value with its latest sawdust pellet production line.
Advantages of Fote Sawdust Pellet Production Line
1. Fote sawdust pellet machines have got the ISO9001:2000 international certification of quality system, so they are all high quality and reliable products with high productivity and complete types.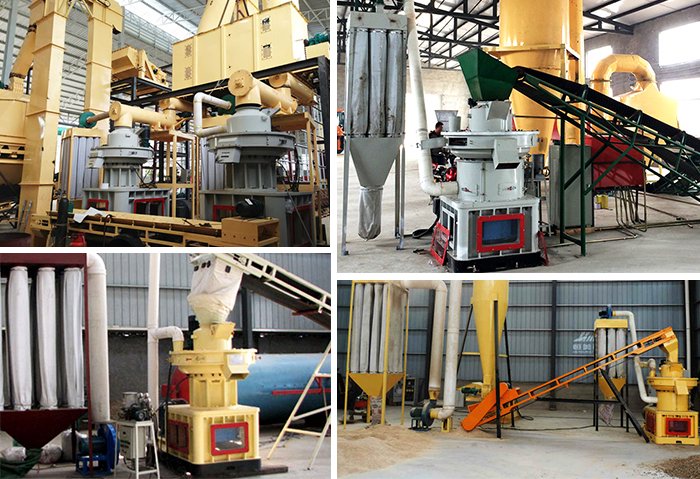 2. The sawdust pellet mill, as the core equipment in the production line, owns a vertical ring die which realizes vertical feeding with no bulging and high heat dissipation efficiency. The static pelletizing mold with rotating press rolls can centrifuge materials to scatter around the equipment interior. The independent lubricating and high pressure filtering systems realize the smooth cleaning purpose. Its independent frequency conversion appliance guarantees the briquetting ratio of the sawdust.
3. Since Fote was founded in 1982, the company with a long development history has owned a special research team to create advanced pellet mills and pellet production line. Our products have won much praise from customers all over the world like Africa, North America and South America etc.
We'd like to hear from you. sales@sinofote.com
If you need the latest price list, please leave us a message here, thank you! We guarantee that your information will not be divulged to third parties and reply to you within 24 hours.
Tell us your needs, there will be more favorable prices!