Large Briquetting Plant
Introduction to Large Briquetting Plant
Major equipments: compound crusher, feeder, horizontal mixer, briquetting machine and dryer. Briquettes plant can briquette powdery material that is difficult to take shape. The finished products feature energy saving, environmental protection and easy to carry. At the same time, the products increase waste utilization and achieve huge social and economic benefits, adapting to the development of the times. Briquettes plant is absolutely necessary in your factory.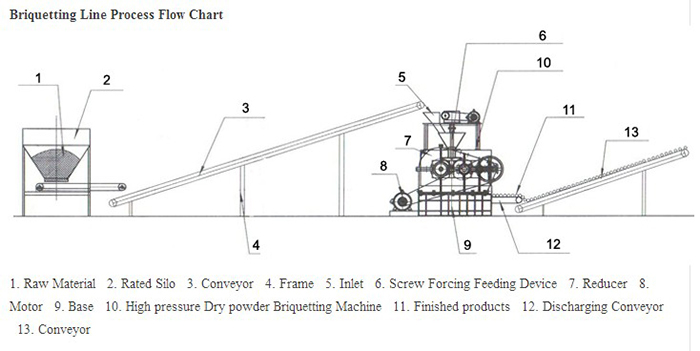 Absolute Advantages of Large Briquetting Plant
1. High output. It is the superiority in line operations. You can realize continuous operation from breaking to drying. The single briquetting machine can only briquette ready-made materials, and its production efficiency is relatively low. That is why many large-scale enterprises choose Fote large briquetting plant.
2. High automation. Large biquetting plant or briquettes plant achieves line operation from breaking to drying. For the single briquetting machine, materials must be managed and workers have heavy workload.
3. Convenient production. Large biquetting plant can do all the work at one time, you can reduce troubles for buying the equipments one by one.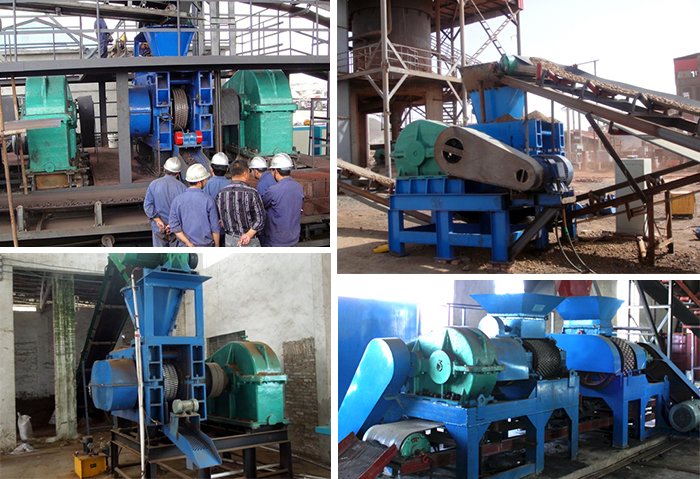 Fote- Large Briquetting Plant Manufacturer
As a major device in the large briquetting plant, Fote briquetting machine has absolute advantages of high pressure, adjusted engine revolution and screw conveying. Roller skin of Fote briquette machine is made of 65 manganese and its' hardness can be above 100 degrees. Roller skin uses combined assembly and it can be changed after being worn. Buffer unit is installed on every briquetting press machine to protect the device from being shocked by hard objects.
As a famous professional briquetting plant manufacturer, Fote gathers researching, development, production and sales as a whole entity. Fote also produces other accessory equipments of briquetting press machine. We provide reliable price to meet customers' needs. It is our honor if you can visit our company and build cooperation with us to realize win-win business, also you can email to us: sales@sinofote.com
If you need the latest price list, please leave us a message here, thank you! We guarantee that your information will not be divulged to third parties and reply to you within 24 hours.
Tell us your needs, there will be more favorable prices!