Auxiliary Devices for Work of Sawdust Pellet Mill
From raw materials to particles, fodders need to experience a series of processes. Among which, there are many working stages. A lot of fodder machines are needed. In mixing stage, mixer is needed. During the pellet-making stage, sawdust pellet mill plays an important role. The following content will give a brief conclusion.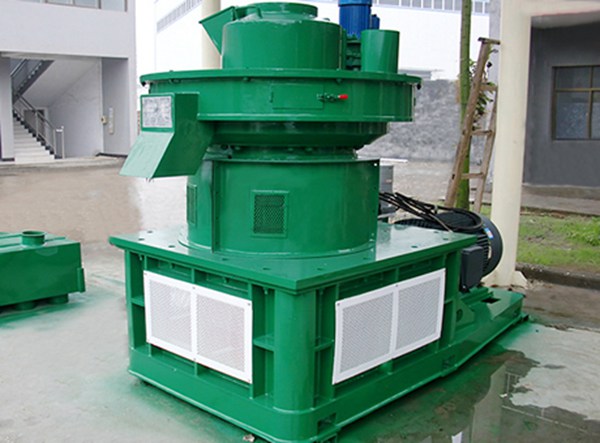 Before the pelletizing work, raw materials need to be screened. Then, materials are delivered to the bin and buffering hopper. Next, they move to the feeder, then modulator. The working speed of modulator changes from 125r/m to 500r/m. Next, materials are delivered to the sawdust pellet mill. To a larger extent, compression ratio of materials decide the pellet quality and pelletizing cost.
For pellets which are just discharged, their temperature generally reaches to 80℃ higher. Water content changes from 14% to 18%. For the convenience of storage, the hot pellets need to be cooled. The cooling degree is dependent on the effective cooling period and wind volume, etc.
Crusher is used to crush pellets. The crushed pellets are generally used as poultry and fish fodders. According to the diameter of pellets, we can equip the sawdust pellet mill with suitable screen cloth. For western foreign countries like Sweden, Italy, Germany, the United States and Canada, they use the mature pelletizing technology and have produced different types of biomass energy.
Biomass energy, with agricultural and forestry wastes as raw materials like branch, leave, tree skin, saw dust and wood shavings, can be widely used for power generation, large and middle-sized boiler and house warming, etc. See price list on website!
If you need the latest price list, please leave us a message here, thank you! We guarantee that your information will not be divulged to third parties and reply to you within 24 hours.
Tell us your needs, there will be more favorable prices!