Factors on Pelletizing Work of Ring Die Pellet Mill
For corn straws with different sizes, their pelletizing effect is also different. As pressure increases, pelletizing degree of straws with size smaller than 10mm and 10-20mm will increase, too. Density of biomass pellets is about 1.1g/cm3. While, by using ring die pellet mill to process materials with size varying from 20mm to 30mm, we can get the biomass pellets with density about 0.9g/cm3.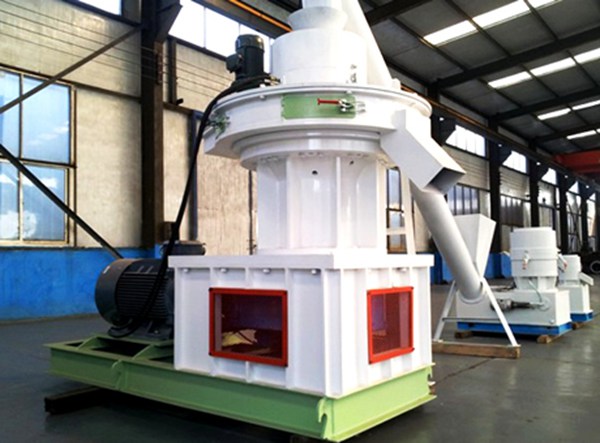 When working pressure of ring die pellet machine reaches to certain value, density of biomass pellets will increase. As experiment results show that, ring die pellet mill is more suitable to process materials with size changing from 10mm to 20mm. We can consider the factors like water content, size and molding pressure one by one and use the self-made mold to make experiment.
As results show that, materials with water content smaller than 25% can be almost pelletized. For materials with water content larger than 30%, they have lower molding rate. Water content at about 15% is the best value. If water content and size of corn straw are similar, let's see how molding pressure can influence the work of ring die pellet mill.
Smaller the molding pressure, poorer the quality of biomass pellets. These pellets have defects like small density, coarse surface and low strength. Higher the molding density of ring die pellet mill, greater the strength of biomass pellets. Larger the size of straw, poorer the molding work of ring die pellet mill.
Leave your email on website to download the latest price list!
If you need the latest price list, please leave us a message here, thank you! We guarantee that your information will not be divulged to third parties and reply to you within 24 hours.
Tell us your needs, there will be more favorable prices!