Plastic Deformation of Waste in Ring Die Pellet Mill
Ring die pellet machine, featured in the high working capacity, easy maintenance and wide application range, is more and more popular in these years. By using the ring die pellet mill, you do not need to worry about the problem of how to deal those agricultural and forestry wastes. Meanwhile, it is a tool that you can use to earn money, since the products can be sold for other purposes like feed, fertilizer or fuels.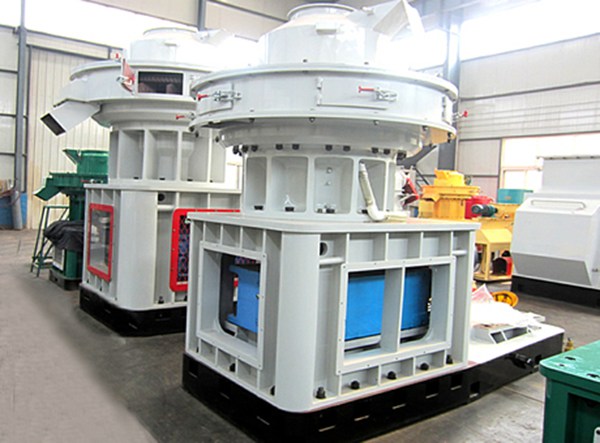 Biomass powder has some similarity with metal powder. But, their mechanical properties are not similar. During the working process of ring die pellet mill, volume deformation and density increase of biomass powder proceed at the same time. Plastic deformation of powder is also influenced by the hydrostatic pressure.
Under the situation of finite deformation, relationship between strain and displacement is nonlinear. Balance mode is also nonlinear. Usually, there are two ways that we can use to set up the deformation equation: lagrangian method and eulerian method. For the former method, it uses the initial coordinate on one point before the deformation. While, the latter uses the initial coordinate on this point after the deformation.
As a supplier of ring die pellet mill in Henan, China, FTM China Machinery has made the production for 30 years longer. To get a close eye on ring die pellet mill, you can come to our plant for a site visit and inspection. All FTM people will be very glad for your come! Price list and free PDF are waiting for you on website!
If you need the latest price list, please leave us a message here, thank you! We guarantee that your information will not be divulged to third parties and reply to you within 24 hours.
Tell us your needs, there will be more favorable prices!