Molding Work of FTM Ring Die Pellet Machine
There are many factors that can influence the biomass-fuel molding work, like material kind, material size, water content in material, molding pressure and frictional power, etc. Different factors can influence the molding work differently. It is one-sided to only consider one aspect.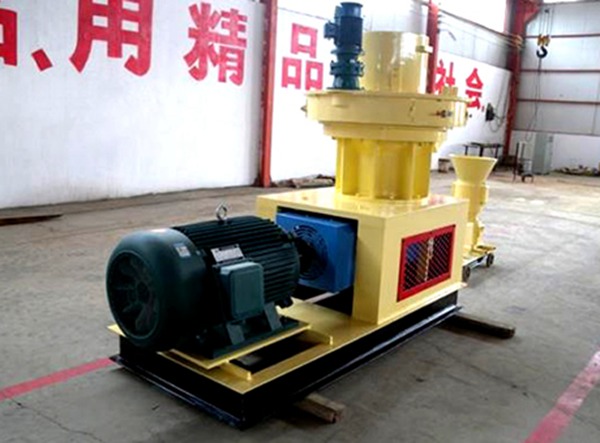 By taking them into account comprehensively, we can select the best molding conditions according to the actual production process. Due to the different contents of lignin and cellulose, different kinds of material have different influence on molding work and product performance.
In general, wood residues are hard to be compressed. While, cellulose straw and bark are easy to be compressed. Under the situation of low temperature, materials are easy to be pressed are also easy. While, those difficult to be pressed are also difficult. But, if temperature is high, wood residues will be easy to be pressed.
Wood residues have lignin inside. When it is hot, lignin will play the role of bonding materials together. So, under the high temperature, those are hard to be pressed are easy to be pressed conversely. Different kinds of raw materials can not only influence the power consumption and unit output of ring die pellet mill, but also influence the strength, density and thermal value of finished products.
If you want to know more about ring die pellet mill, do not hesitate to email us or tell us via website. Besides, you can download the price list and PDF from our website.
If you need the latest price list, please leave us a message here, thank you! We guarantee that your information will not be divulged to third parties and reply to you within 24 hours.
Tell us your needs, there will be more favorable prices!