ANAYS Software for Making Ring Die Pellet Mill
In November, 2000, Beijing arrow software company works with Chinese Academy of Sciences and successfully produces the first finite element software in World, which can be used through internet. We can share the resources through internet platform. This software helps us to make the breakthrough progress in aspects of researching and using the manufacturing technology of ring die pellet mill.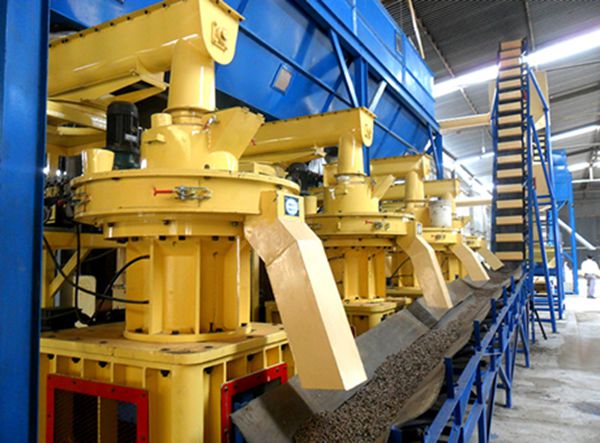 This system breaks the limit that all-purpose finite element software at home and abroad is only used for finite fields. In addition, this system makes many scientists and engineers be thoroughly liberated from repeated and fussy programming work. Programming work, which needs us to finish for several months, can be finished in several days or hours if we use the ANSYS software.
ANSYS software has following features. At first, it is convenient to build the finite element model, define the material characteristics and boundary conditions as well as establish the restraint equation. Besides, it can offer the strong mesh tool and has many advanced functions like substructure and submodel, etc.
The analyzing ability of ANSYS software is strong, mainly including the structural analysis, electro-magnetic field analysis, fluid dynamic analysis, sound field analysis, voltage analysis and multi-field coupling analysis, etc. This software has many equation solvers and solving accuracy is very high.
The post-processing ability of ANSYS software is very strong. Counting results can be shown by color contour line, diagram and curve, etc. You can get the data at every point and unit. The newest price list and free PDF are waiting for you on website!
If you need the latest price list, please leave us a message here, thank you! We guarantee that your information will not be divulged to third parties and reply to you within 24 hours.
Tell us your needs, there will be more favorable prices!