Technological Parameters of Ring Die Pellet Mill
By virtue of features like high output, good quality and low energy consumption, ring die pellet mill is more and more used for turning agricultural and forestry wastes into biomass pellets of great value. The using effect is well-received. Through the work of ring die pellet machine, low-grade and light-density straws can become the high-grade and high-density biomass fuels.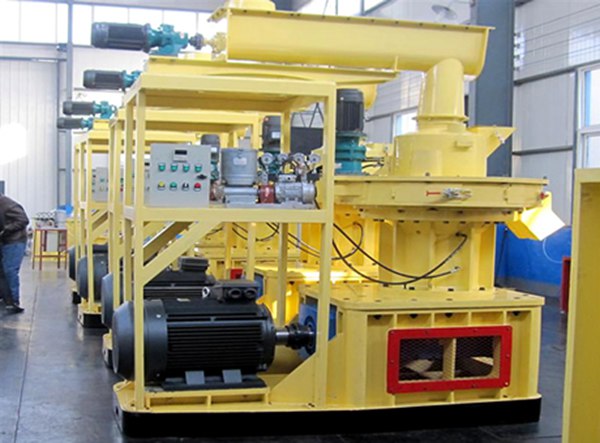 Compared with raw materials, biomass fuels are greater in thermal value and easier for storage and transportation. Quality of biomass pellets is more dependent on the performance of ring die pellet machine. Therefore, we should notice several technological parameters when designing the ring die pellet mill.
Output of ring die pellet mill is directly related with the dynamo power. When designing and selecting the main dynamo, we should consider the factors of ring die pellet machine like output and working efficiency. Lower the power of dynamo, smaller the energy consumption. While, it means the poor quality of finished products.
Therefore, when selecting the dynamo, we should be careful and make the ratio between output and power get to the maximum. With an area about 100,000 square meters and two large-sized heavy duty industrial workshops, FTM China Machinery is one of the large-sized mining machinery manufacturing and exporting bases in China.
Our equipment includes more than 200 sets of large and medium sized metal processing, riveting and installing machines. The maximum lifting capacity is about 300 tons. Interested in the price of ring die pellet machine? Click website to download the newest price list and PDF!
If you need the latest price list, please leave us a message here, thank you! We guarantee that your information will not be divulged to third parties and reply to you within 24 hours.
Tell us your needs, there will be more favorable prices!