Remarkable Fruits on Developing Wood Pellet Mill
How wood pellet mill develop more and more advanced? The rapid development of wood pellet machine is indispensable from the hard working of every researcher. Then, let's come to see some remarkable fruits on development history of wood pellet mill. Aiming at different raw materials, Germany Rumpf studied the inner adhesive way of molding machines and classified the adhesive powers.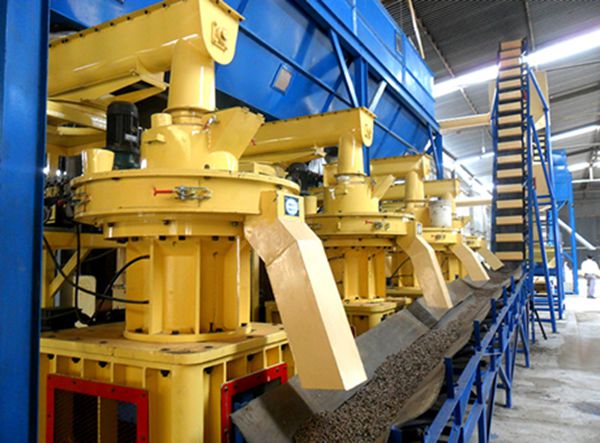 J.I.Lindley had made a research on biomass fuels. He though that even though density and strength of biomass fuel are influenced by temperature, pressure, water content and adhesives, molding mechanism could still be explained by adhesive force and adhesive types. In China, scientists like Sheng Kuichun and Wu jie made the experimental study on flowing rule and pressure of raw materials in mold.
Meanwhile, they analyzed the particle structure of raw materials during the suppressing process. At early periods of 1980s, we China begun to develop the biomass-fuel molding technology. At that time, we mainly introduced the advanced machines and technologies from abroad. Then, our researchers began to take in the advanced foreign technologies and make deep research according to the current situation.
Jiang yang got the findings that there are three factors that can influence the density of pellets, respectively compression ratio of ring die, material kind and water content in materials. What's more, he gave the relationship between water content and size of raw materials, pressure and pellet density. Interested in the price of wood pellet mill? Click website to download!
If you need the latest price list, please leave us a message here, thank you! We guarantee that your information will not be divulged to third parties and reply to you within 24 hours.
Tell us your needs, there will be more favorable prices!