Solutions to the Noise of Wood Pellet Making Machine
Some customers complain that some noises is producing when the wood pellet making machine is working. After carefully investigation, we have found the accident causes and solutions. First, there is something wrong with the bearings in some parts of the wood pellet making machine.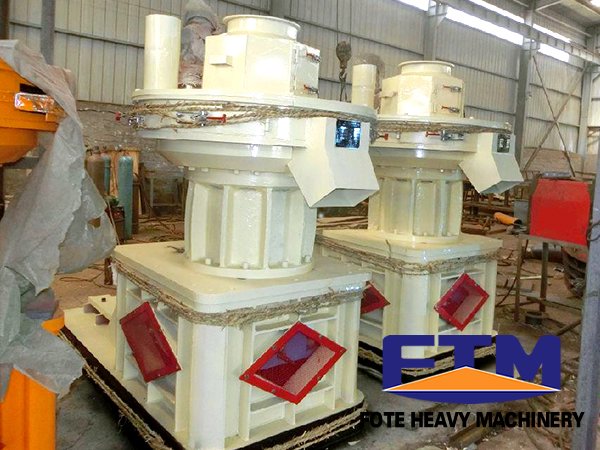 There are some fluctuations in the working current, and sometimes the current is much higher than normal condition. Secondly, ring die is blocked, or just a few die orifices work. Something is blocked in the die orifice, so that the gap between roller and die is too narrow. As a result, compression roller is worn and rolling bearing can't rotate as usual. Thirdly, couplings can't keep balance, and machine vibration and contaminants can't be avoided. At the last, principal axis is not tight enough, so the bearing will shake around. During the product process, loudly noise will be produced. Internal structure of the wood pellet making machine is very precise, temperature variation can even cause pelletizing quality. So, we should pay more attention on the relation between preciseness and temperature.
From some customers, we know that the changing of the climate can impact their production directly. If we ignore the problem, the wood pellet making machine will be seriously damaged after a long time. Solid molding technology of wood pellet making machine can pelletize incompact and tousy straws into compact biomass energy with a certain temperature and pressure. The finished biomass particles feature high density and definite shape.
Our wood pellet making machine has received widely attention from home and abroad. If you are interested in our pellet machine, please leave us a message or email to us.
If you need the latest price list, please leave us a message here, thank you! We guarantee that your information will not be divulged to third parties and reply to you within 24 hours.
Tell us your needs, there will be more favorable prices!