Role of Biomass Pellets for Heating Power Plants
How about using biomass pellets to heat power plants? Inside the power plant, there are 3 storage bins with length 66m, width 31m and height 252m. The 3 bins can hold 1,4000m3 materials and offer heat for boiler for 3 days. On the storage bin, there are 3 bridge cranes.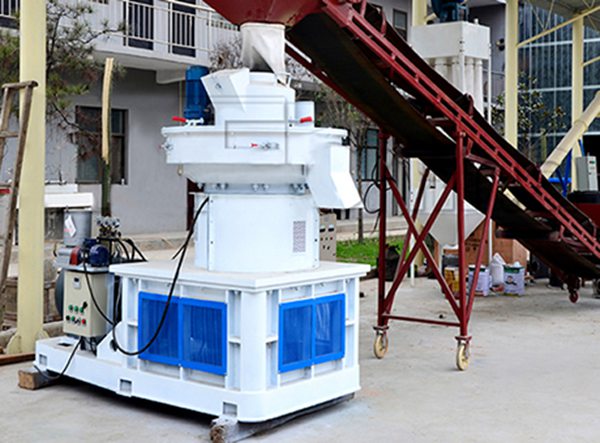 After delivering buses enter the plant, they use the truck scale to measure the total weight as well as the water content in straw. According to the demands of boiler for burning work, water content in straw should be at about 12%, but not exceed a maximum of 25%. Then, they discharge the straws to open field or storage shed for piling.
Through the bridge crane inside storage bin, they place the packed straws on chain conveyor. There are 4 conveying lines, which are composed of storage bin conveying chain, distribution conveying chain, distribution car, weighing conveyor, sealing conveyor, buffering conveyor, constant feeder, spiral crusher, seal door, fire-proof door, spiral feeder and cold set, etc.
The delivering system works in order. Except for the feeding system, there is also one auxiliary system used for conveying bulk materials like rice hull and wood chip, etc. Auxiliary feeding system is composed of a large wider-inclined belt and a spiral conveyor. The width of belt machine is 650mm and speed is 1.6m/s.
Through the belt machine, biomass pellets are conveyed to the spiral feeder, then to the furnace. Click website to get price list and PDF of wood pellet mill!
If you need the latest price list, please leave us a message here, thank you! We guarantee that your information will not be divulged to third parties and reply to you within 24 hours.
Tell us your needs, there will be more favorable prices!