Solutions to Assigning Failure of Wood Pellet Mill
During the feeding process of wood pellet mill, assigning failure may exist. It is not able to ensure the amount sameness of materials on every press roller. Then, it is not strange to see that the pellets some are long while some are short. Aiming for this condition, we should respectively adjust the place of every cutting blade.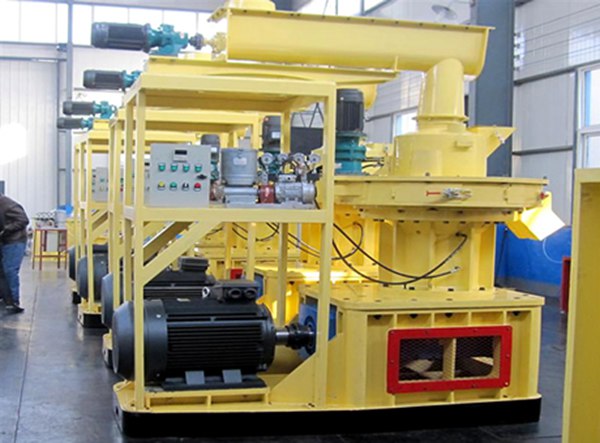 Cutting blade, whose press roller has fewer feeding amount, can be nearer to the roller surface. On the contrary, it should be further away from the roller surface. The purpose is to make the size of every pellet as similar as possible. Feeding and modulating devices are the premise equipment of wood pellet mill.
Before the work of wood pellet machine, raw materials need to be mixed with certain steam and water. Feeding and modulating devices can forcibly and mechanically agitate the mixed materials or modulate them after certain period. If the modulating effect is close to or reach the pelletizing demands, suppressing work can begin.
What's the purpose of modulating work? At first, it can paste the starch and modify the protein in feeds as well as improve the pellet quality and digestive rate. During the modulating process, saturated steam contacts with raw materials and gives out heat when being congealed on surface. By absorbing the heat, temperature of powdered materials can reach to 88℃.
Meanwhile, steam becomes water and congeals on the surface of powdered materials. Click website to download the PDF and price for free!
If you need the latest price list, please leave us a message here, thank you! We guarantee that your information will not be divulged to third parties and reply to you within 24 hours.
Tell us your needs, there will be more favorable prices!