Topic on Cutting Blade in Wood Pellet Mill
Number of cutting blade in wood pellet mill is dependent on the numbers of press roller. Every press roller is equipped with a cutting blade. By adjusting the relative location of cutting blade, we can control the length of biomass pellets. Cutting blade is generally classified into carbide-tipped tool and thin-tipped tool.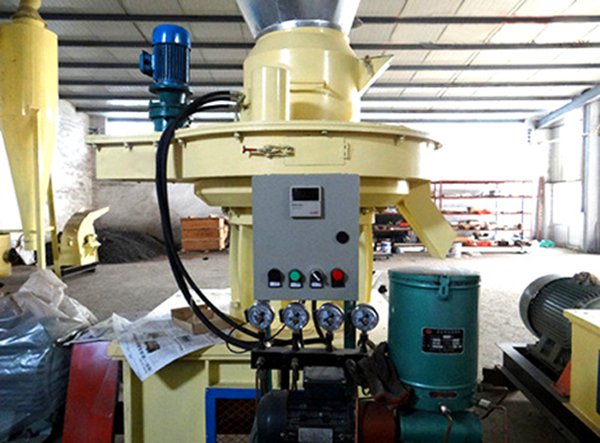 The former one enjoys the features of good wear resistance, poor tenacity and is suitable to process large-sized feeds. The latter one is good in tenacity but poor in wear resistance, is suitable to process the small-sized feeds. The carbide-tipped tool should be adjusted to the place that is 5mm distance away from the exterior surface of ring die.
If distance is smaller than 5mm, there will be more and more powdered materials. More seriously, the cutting mouth may be damaged. If distance is larger than 5mm, pellet size will be uneven and some of them are quite long. Along with the distance increase, bending torque of knife edge to pellets will increase and pellets may be fractured.
Thin blade is flexible and can locate to the exterior surface of ring die. By doing so, we can produce the pellets with even size and use them to feed shrimp. In the actual production, it is flexible to adjust the cutting blade. As needed, we can equip the wood pellet machine with one, two or three cutting blades.
Click website to download the latest price of wood pellet machine!
If you need the latest price list, please leave us a message here, thank you! We guarantee that your information will not be divulged to third parties and reply to you within 24 hours.
Tell us your needs, there will be more favorable prices!