Devices for Distance Control in Wood Pellet Mill
Have you been bothered by the distance control between ring die and press roller? How to well control the distance between press roller and ring die? The distance control can directly decide the working efficiency of wood pellet machine and quality of biomass pellets.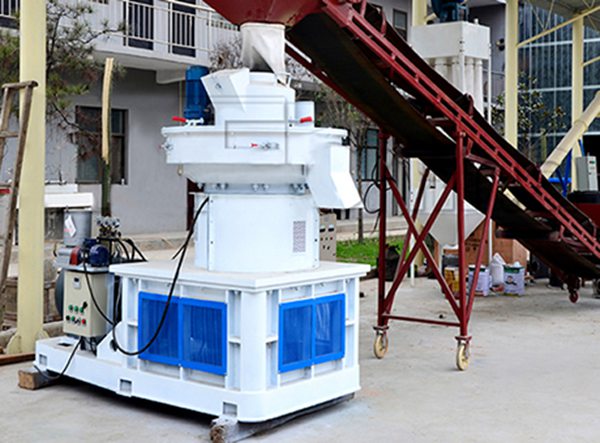 There are many devices that can automatically adjust the distance between press roller and ring die. They are basically the pneumatic ones or hydraulic ones. How does pneumatic device works? Pneumatic motor works under the pressure difference between air sources.
Through the spline, pneumatic dynamo drives the worm gear to run. Under the work of trapezoid screw, worm gear makes the repeated movement. Since ends of adjustable lever are installed on the spherical axis, it can move within certain scope and drive the gap-adjusting wheel.
Besides, this pneumatic device can make press roller rapidly leave the inner surface of ring die when ring die is blocked by materials. In this way, you can save a lot of time for cleaning. Diameter ratio of roller to die in two-roller wood pellet mill is from 0.43 to 0.55. It is from 0.39 to 0.46 in three-roller wood pellet mill.
Diameter of press roller is 1.6 times of ring die in flat die wood pellet mill. If the two wood pellet mills have same power rate, diameter of press roller will change from 1.25 to 1.77. Want to know more about wood pellet mill? Do not worry, everyday, we have news to release out. Click website to download the price list and PDF.
If you need the latest price list, please leave us a message here, thank you! We guarantee that your information will not be divulged to third parties and reply to you within 24 hours.
Tell us your needs, there will be more favorable prices!