Two Rations Related With Work of Wood Pellet Mill
Compression ratio of wood pellet machine refers to the result that feeding area divide hole area. This value is just an indicated value to show that how materials are effectively suppressed in pelletizing chamber. Effective length of die holes means the length that raw materials are suppressed and formed.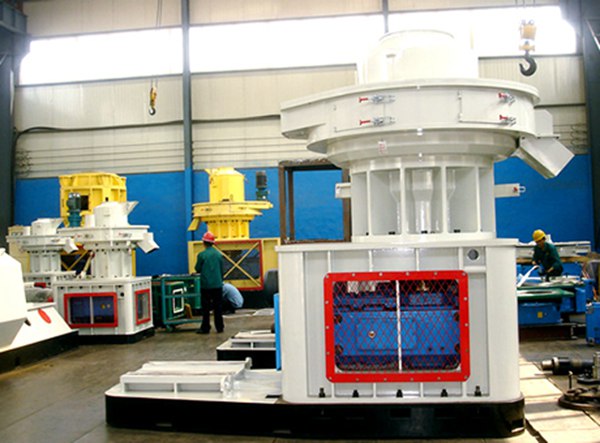 Greater the effective length of die holes, longer the time for materials to be suppressed in die holes. Pellets, which are finally discharged out, are very hard and strong. If effective length of die hole is short, biomass pellets will be incompact. By comprehensively considering the effective length of die hole, depth of pressure-relief vent and strength of ring die, we can confirm the thickness of ring die.
Thickness of press roller and hole diameter are related wit the properties of raw materials. Thicker the press roller, deeper the die holes. Smaller the diameter of die holes, greater the strength of biomass pellets. To produce the best pellets and prevent die holes from being blocked, we should take the factors like die diameter and thickness into account for selection.
Draw ratio is the result that effective length of die hole divide the die diameter. To press different materials, we should select the corresponding draw ratio. For example, draw ratio is 12 if we press the corn powder. The parameter of draw ratio can reflect the corresponding demands of raw materials and die structure. As long as selecting the suitable press roller and ring die to suppress different materials, we can ensure the high working efficiency of wood pellet machine.
Get PDF and Price list on website!
If you need the latest price list, please leave us a message here, thank you! We guarantee that your information will not be divulged to third parties and reply to you within 24 hours.
Tell us your needs, there will be more favorable prices!