Why Wood Pellet Mill is so Popular Among Markets?
As a large-sized supplier of wood pellet mill in Henan, China, FTM China Machinery uses the gear reducer as transmission device. By manually changing the shifts of gear reducer, you can realize the double-speed exchange. Ring die is fixed on the hollow shaft of bull gear. While, press roller is fixed on the solid shaft of braking mechanism.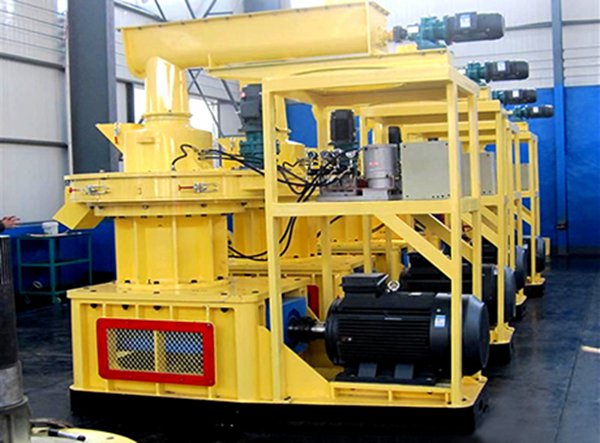 Since ring die adopts the three-friction holder, it is easy to be dismantled. Wood pellet mill, with double press-roller, ring die and single-dynamo triangle-belt as transmission devices, enjoys the features of high working efficiency, low operational cost, simple structure and easy maintenance.
The whole system can conveniently realize the automatic lubrication and control. Wood pellet mill adopts the single-motor drive and has assemblies like hollow shaft, ring die, principal axis, press roller and large belt. Since the whole tension is supported by the cantilever at end of principal axis, wood pellet mill can bear heavy load.
Wood pellet mill uses the triangle belt as transmission part. Since the whole seat is welded with iron steel, the weight is relatively heavy. But, it has advantages like smooth operation and low noise. Since large belt pulley has great inertia, wood pellet machine is energy-conserving. Fixing structure of ring die uses the CPM three-friction holder.
The whole system can realize the automatic lubrication and control. Interested in the price of wood pellet machine? Click website and leave your material kind and desired capacity on our website, then price list and brochure will be sent to your email box.
If you need the latest price list, please leave us a message here, thank you! We guarantee that your information will not be divulged to third parties and reply to you within 24 hours.
Tell us your needs, there will be more favorable prices!