Defects on Mechanical Design of Sawdust Pellet Mill
As a new product of agricultural industry, sawdust pellet mill is quite popular in Henan, China. Ideas for wholly designing it are quite successful and it has values if being popularized commercially. While, everything is not perfect. Defects always exist on the sawdust pellet mill and its hydraulic-pressure system and feeding system not always work well.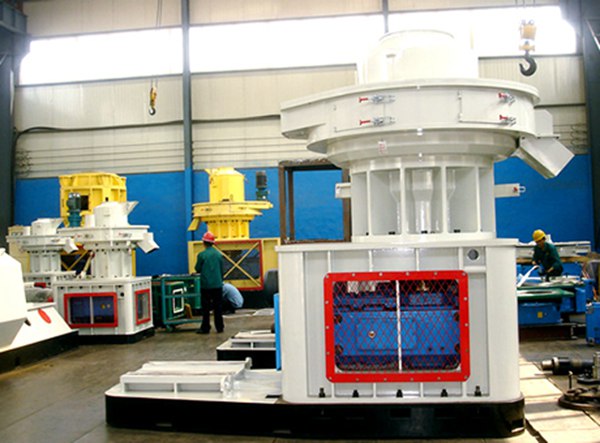 Then, further improvement is required. Firstly, let's come to see the defects in aspect of mechanical design. Since the machine body is made of steel plates with 20mm thickness, it is not enough in rigidity and easy to vibrate. What's worse, the center of gravity is high and working load is heavy.
Then, molding sleeve and jumper bar are not concentric. There are three reasons. One is the material selection and heat treatment on the two parts do not meet the design demand. Secondly, under the strong pressure, sawdust pellet mill vibrates strongly and make jumper bar keep away from axis.
Thirdly, clearance fit between molding sleeve and jumper bar is not desirable. If sawdust pellet mill works for long time, a lot of dust will enter into the clearance. If being heated, these dust will be carbonized and make jumper bar far away from axis. To improve the mechanical processing, we take the way of lowering the center gravity of machine body.
By doing this, we can effectively improve the rigidity and resistance to shock. Click website to get the discounts!
If you need the latest price list, please leave us a message here, thank you! We guarantee that your information will not be divulged to third parties and reply to you within 24 hours.
Tell us your needs, there will be more favorable prices!