Topic on Hydraulic System of Sawdust Pellet Mill
According to the regular feedback from customers, we know that defects on hydraulic system are the most serious and most remarkable. So, here mainly discuss about it. Main cylinder uses the single cylinder and single piston. Working pressure is at about 20MPa. Since working pressure is high, main cylinder is easy to vibrate and produce noise. Sometimes, oil in main cylinder can leak out.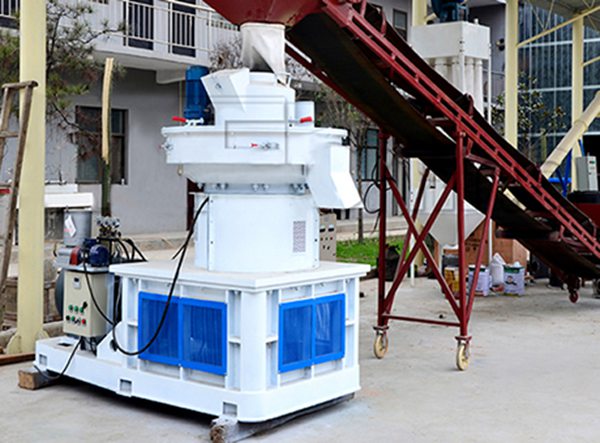 Reversing of main cylinder and pre-compaction oil cylinder relies on the mutual control between electro-hydraulic directional control valve and pressure relay. If blocking appear in the pre-compaction oil cylinder, punch will not well contact with the main cylinder. To keep the effective volume, eliminate the dead angle, increase the feeding amount and improve the working efficiency, we change the shape of feeding hopper from inverted four-truncated pyramid to inverted cone.
Blocking problem is easy to occur at the conjoint place between prepressing jumper bar and molding sleeve. Since the connection between precompression chamber and feeding hopper is made by screws, you have to cost great manpower and material resources for dismantling the screws and clearing blocking. If we change the connecting tool from only screws to three-point joints of hinge and screw, it will be easier to clear the blocking just by rotating the hinge.
Through a lot of experiment and theoretical analysis, we can improve the working efficiency of sawdust pellet mill just by taking some measures on hydraulic system. To effectively lower the working pressure of main cylinder, we change the oil cylinder in one cylinder and one piston to that with two cylinders and two pistons. Get PDF from website!
If you need the latest price list, please leave us a message here, thank you! We guarantee that your information will not be divulged to third parties and reply to you within 24 hours.
Tell us your needs, there will be more favorable prices!