Factors for the Axial Force of Sawdust Pellet Mill
Material features and draw ratio of ring die can influence the axial force. Structural parameters of ring die and press roller can influence the working efficiency of sawdust pellet mill. How they influence each other? The following content will answer this question.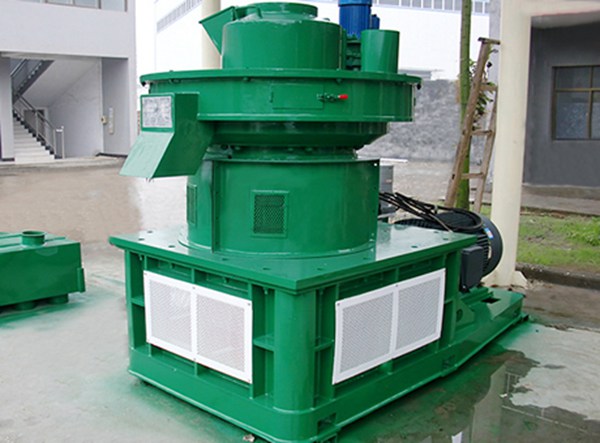 The plastic deformation of die hole is not easy to be seen. Too-small distance between ring die and press roller is the major reason for plastic deformation. When inner surface of ring die has plastic deformation, flanges will appear and be embedded into the die holes. These flanges can narrow the area of feeding mouth, lower the pellet quality, decrease the working efficiency and service life of saw dust pellet machine.
Chamfer changes at the feeding mouth of die holes can directly influence the axial force. Seeing from the finite element analysis and results, we can reach the conclusion that smaller the chamfer of die holes, greater the stress in feeding mouth. If chamfer at the feeding mouth is in large angle, structure of die hole will be better and there is little chance to have the plastic deformation.
Draw ratio of die hole, Poisson's ratio and friction coefficient of raw materials have close relationship with the nip pressure. Increase of draw ratio means that nip pressures increases in exponential form. If it is always like this, pressure in die hole will be uneven and energy consumption will increase.
Therefore, we design different ring dies with various draw ratio to different materials. By doing so, we can make the nip pressure as small as possible but get quite good quality of pellets and cost a little for power investment. Click website to see price!
If you need the latest price list, please leave us a message here, thank you! We guarantee that your information will not be divulged to third parties and reply to you within 24 hours.
Tell us your needs, there will be more favorable prices!