Things for Notice to Run Sawdust Pellet Mill(III)
When using the newly-purchased sawdust pellet mill or newly-changed ring die and finding out situations like discharging failure, hot smoke or shaping failure, you should blame them to following reasons. At first, the effective holes of die are too long. Longer the effective holes, greater the hardness of pellets.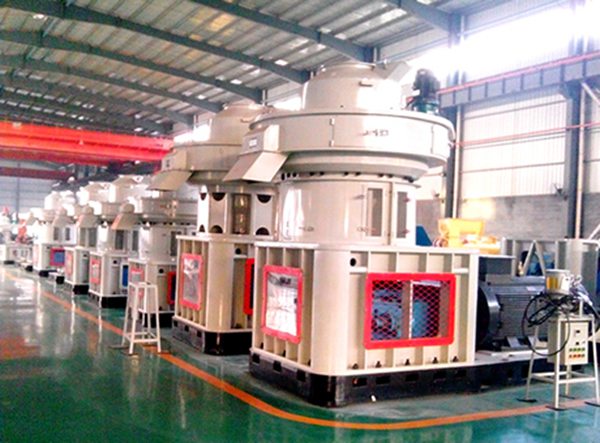 If you do not add water at this time, the sawdust pellet mill will work inefficiently and not produce pellets. Addition amount of water is dependent on the length of effective holes. Solution to this failure is asking supplier to change die. As to second reason, it is the loose screws. When turning on the sawdust pellet mill, you should make the screws be lightly loosened.
Or else, the machine is easy to become died. When it runs well and feeding work goes well, you should firmly fasten the screws. The third reason is poor running-in between press roller and die mold. To solve this failure, you can use the edible oil to mix the feed and fine sand together. Then, you feed them into sawdust pellet mill and make them be suppressed for 30 minutes.
Anyway, operators should well know the structure and performance of sawdust pellet mill. Only so, they can still be calm when failures come. As to the press roller and die mold, they are the key parts of sawdust pellet mill. Problems related with sawdust pellet mill are mostly the faults of press roller and ring die. If there is something wrong with sawdust pellet mill, you should firstly check the two parts.
How to get the latest price? See on website!
If you need the latest price list, please leave us a message here, thank you! We guarantee that your information will not be divulged to third parties and reply to you within 24 hours.
Tell us your needs, there will be more favorable prices!