Things for Notice to Run Sawdust Pellet Mill(I)
What you should notice when using sawdust pellet mill? The following content will focus on this question. At first, sawdust pellet mill should be placed in a clean, safe and roofed area. This area is not allowed for children and animals to come. Electric plug should be set a little higher to ensure the electric safety.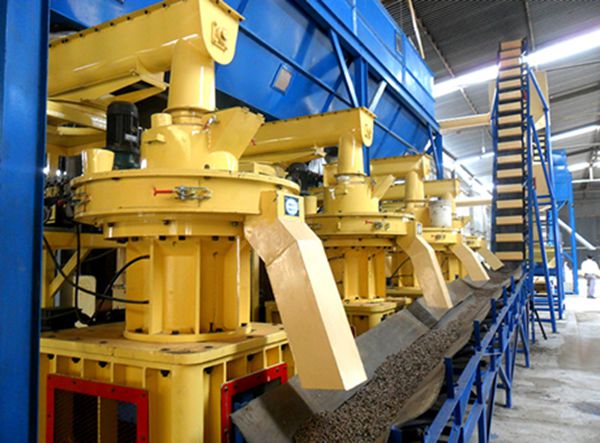 Before using sawdust pellet mill, you should make a whole check, adjust the tenseness of belt, check the working condition of electric device and make a test run. When buying new devices and parts, you should better lubricate them with mix of 5kg rape seed cake and proper amount of fine sand. After 30 minutes, you can clean up them.
Before starting the pressing work, you should take 10kg powdered materials into hopper. As to the adjustable roller, it should be a little loose at the beginning. When feeds are fed and dynamo is launched, you can adjust the screws to make press roller closely contact with mold. 5 minutes later, you can start the feeding work.
After the whole work of sawdust pellet mill, you can clean the remains in bins for the fear of being mildewed. Remains in mold are not necessary to be removed. You can use the cotton balls to take some edible oil and embrocate the mold. This cleaning way is quite useful. Diameter of pellets is generally in the scope of 3-4mm. If you use to pellets to feed rabbit, the diameter should be a little finer.
How to get the price of saw dust pellet machine? See on website!
If you need the latest price list, please leave us a message here, thank you! We guarantee that your information will not be divulged to third parties and reply to you within 24 hours.
Tell us your needs, there will be more favorable prices!