Why Sawdust Pellet Mill is Getting Popular?
Sawdust pellet mill, also named as saw dust pellet machine, is the machine capable in crushing, pressing and densifying work. With materials like corn straw, wheat straw, grass, edible funges, chinese medicine slag, cotton straw and tree skin as raw materials, sawdust pellet mill enjoys the features of excellent performance, high output, easy operation and convenient transportation.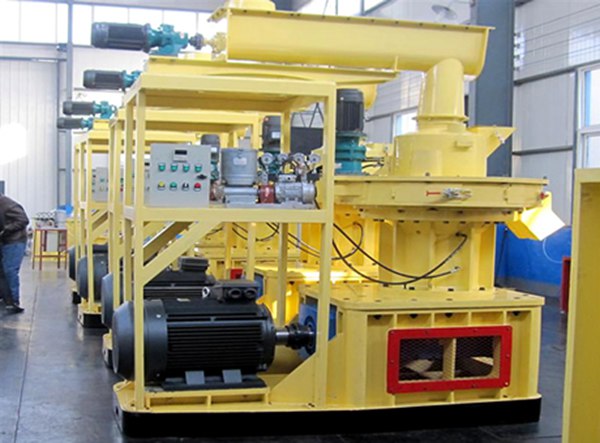 With the rich resource in rural areas as support, sawdust pellet mill develops quite well in rural areas. It is the machine that can turn agricultural and forestry wastes into biomass pellets of great value. It can earn money for you. With remarkable features of high automatic degree, high output, low price, small power consumption, simple operation, convenient transportation, saw dust pellet machine can use the diesel engine to generate electricity.
With wide application ranges, sawdust pellet mill is suitable to suppress materials with length smaller than 55mm and water content varying from 5% to 30%. Automatic electrical heating device, being installed in sawdust pellet mill, can adjust the humidity of raw materials and protect key devices from being blocked.
Thrust bearing can make the bilateral rotation. On this principle, roller can automatically adjust the pressing angle and ensure the stable discharging. Sawdust pellet mill is very high in automatic degree, so only three operators are enough. Feeding work can be finished by manual power or mechanical power. As to which way, you decide.
At the bottom of our website, there is an area for you to write. Leave your project backgrounds on it, then our on-line engineers will contact with you and give you more infos.
If you need the latest price list, please leave us a message here, thank you! We guarantee that your information will not be divulged to third parties and reply to you within 24 hours.
Tell us your needs, there will be more favorable prices!