Speed-governing Feeder of Sawdust Pellet Mill
Saw dust pellet machine is mainly made up of four parts, including speed-governing feeder, conditioning cylinder, pelletizing chamber and steam system. Speed-governing feeder is used to finish the even feeding. The powdered materials, used as raw materials, is poor in mobility and easy to make arch.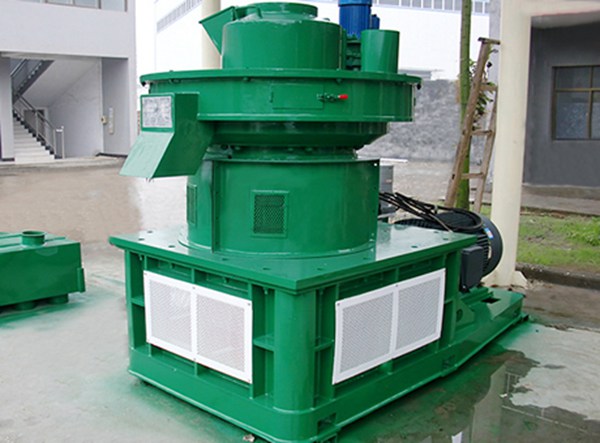 So, the feeder sometimes do not have materials inside. If so, sawdust pellet mill can not work normally. The traditional spiral feeder is not capable to finish the production of shrimp feeds. So, Fote technicians choose to use the triple-axis arch-breaking feeder. The above two axes are respectively welded with two non-overlapped paddles.
When two axes revolves, paddles agitate the raw materials and make them be dispersed. So, it is rare to see the material arch. Then, the dispersed materials are fed to the spiral conveyor and delivered to conditioning cylinder. This kind of feeder is featured in the large contacting area between pelletizing chamber.
The contacting area of this feeder is about 3 or 3.5 times of traditional feeder. By virtue of the large contacting area, raw materials are easier to be fed evenly. It is clear that the feeding amount of feeder is in direct proportion to revolving speed of adjustable-sped motor. When we plan to publish the instructional books of sawdust pellet mill, we have considered to paste the curve chart inside. By doing so, customers are easier to master the relationships between revolving speed, output and current.
Interested in the price of sawdust pellet mill? Click website to directly talk with the on-duty engineers.
If you need the latest price list, please leave us a message here, thank you! We guarantee that your information will not be divulged to third parties and reply to you within 24 hours.
Tell us your needs, there will be more favorable prices!