Conditioning Cylinder of FTM Sawdust Pellet Mill
Conditioning cylinder is the place for powdered materials to contact with hot air. If contacting with hot air for a certain period, powdered materials will be pasted and sterilized. The pasted materials are easier to be pelletized and fed. Factors that can influence the curing degree of powered materials are steam temperature, cylinder amount and conditioning period.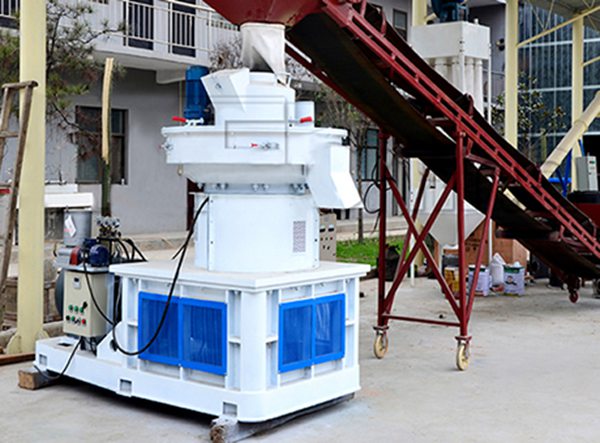 In general, stream pressure required to make shrimp feeds varies from 0.2 MPa to 0.4MPa. Required temperature changes from 85℃ to 100℃. If you control the steam pressure and temperature within the above scope, the feeds produced will have shining surface, orderly cut and low powder rate.
For the convenience of unified operation, all steam pipes in conditioning cylinder should be intensively installed on a steam drum. From the tangent point, stream enters into the interlayer of conditioning cylinder. Along with the axial direction, steam is ejected from interlayer. Since steam is fully and strongly mixed with fodders, the pasting effect of feed is very good.
Some suppliers of sawdust pellet mill make the steam mouth be vertically faced with conditioning shaft. During the working process, steam is ejected out to the shaft and may corrode the shaft. Actually, this design is quite wrong, since materials can not be effectively pasted.
The more, the better. To explain in detail, higher the amount of conditioning cylinder, longer the period for conditioning. What's more, greater the degree for materials to be pasted. However, the cost of cylinder is high. In general, 3 layer of cylinder is enough. Get the price on website!
If you need the latest price list, please leave us a message here, thank you! We guarantee that your information will not be divulged to third parties and reply to you within 24 hours.
Tell us your needs, there will be more favorable prices!