Fote Makes Professional Lime Briquetting Machines
As a leading briquette machine manufacturer and supplier in China, Fote Machinery's quick lime dry powder briquetting machine has been a famous brand on the market. The reason why our lime briquetting machine has been popular among customers for years is that Fote equipment possesses six unique structure designs.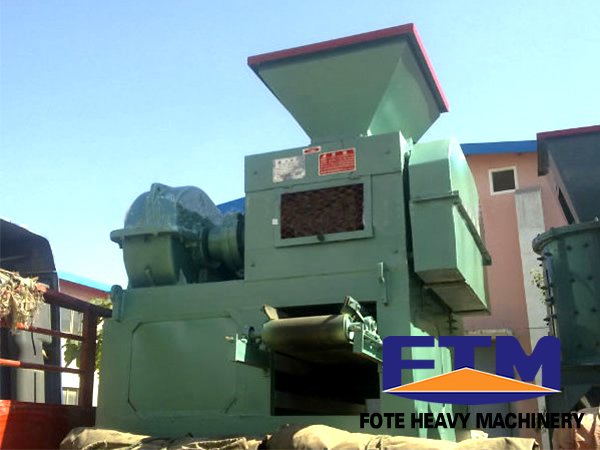 Today our experts will share these advantages of our lime briquette machines with you:
The forming rolls of Fote lime briquetting machine adopts the latest embedding structure which makes users complete the installation and replacement work in only less than three hours. This design also helps to cut out the troublesome dismantling process of the components like press rolls, thus saving much production cost, transportation expense, labor and time. The roller surface of the machine is made of premier alloy steel through complete quenching treatment, so it owns high hardness, strength, wear resistance and long service life.
The feeder of the briquette machine adopts the mechanical briar dressing device and high wear resistance lining plate in order to solve the bridging problem resulted from piling materials at the feeder corner. There is an adjustment board installing at the feeding port which can adjust the feeding quantity of the raw materials. This design guarantees the briquetting and compression ratio within a proper range.
Our quick lime dry powder briquetting machine can make products with different shapes and types which are smooth and easy to be separated from the mold. Fote quick lime dry powder briquetting machine is pressurized by a hydraulic cylinder inside which there is an energy accumulator that can guarantee the standard briquetting pressure value and working safety.
If you are interested, you can have a field visit or just visit our official website: www.woodpelletmillsell.com.
If you need the latest price list, please leave us a message here, thank you! We guarantee that your information will not be divulged to third parties and reply to you within 24 hours.
Tell us your needs, there will be more favorable prices!