Progresses on Research of Wood Briquette Machine
Wood pellet mill is an important machine to produce the biomass pellets, which can be used for industries like animal husbandry, poultry farming and fishery, etc. Along with the rapid adjustment of national economic structure, fodder enterprises also develop rapidly.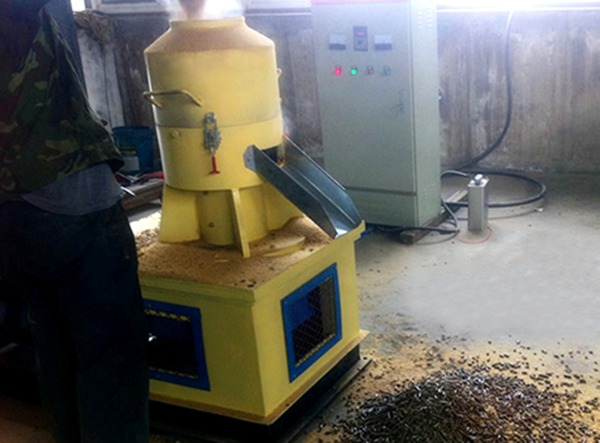 By virtue of the high nutritional value and great economic benefits, biomass fodder is the project that is worthy of investment. At home, researches on pellet quality, working efficiency and service life of wood pellet mill have been explored and their fruits are remarkable.
Indexes to evaluate the quality of wood pellet mill generally include the pellet hardness, surface smoothness, powder rate and water resistance. All these indexes are easy to be influenced by factors like product formula, physico-chemical properties of raw material, size of raw materials, modulating effect, curing degree, working parameters and cooling effect, etc.
Quality of biomass pellets is quite important to the pelletizing performance of raw materials. The pelletizing performance refers to the difficulty for raw materials to be pressed into pellets. In general, greater the pelletizing performance of raw materials, more smooth the pelletizing work. Quality of biomass pellets is very good.
As a supplier of wood pellet mill, FTM China Machinery has made the production for more than 30 years. So much longer production experience makes FTM a leadership in the manufacturing industry of heavy mining machinery. Interested in the price of wood pellet machine? Leave your email on website to get the best price!
If you need the latest price list, please leave us a message here, thank you! We guarantee that your information will not be divulged to third parties and reply to you within 24 hours.
Tell us your needs, there will be more favorable prices!