Researches on Parts of Saw Dust Pellet Machine
Pelletizing chamber of saw dust pellet machine is consisted of the main dynamo, transmission device, rotors, ring die, press roller, blades and door, etc. Through the two blades on spiral feeding cone and front plate, modulated powders are evenly delivered to the pressing areas comprised by two press rollers and ring die.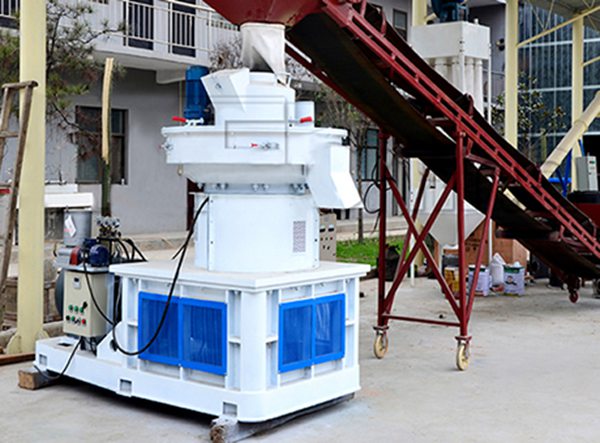 Through the two parts of ring die and press roller, powdered materials are gradually suppressed into the die holes for forming. The formed pellets are finally discharged out from mouth and cut by the blades to desired length. Press roller and ring die are the important working parts of sawdust pellet mill. Meanwhile, they are the easy-wearing parts.
Their performance and quality can directly influence the working efficiency of saw dust pellet machine and pellet quality. Ring die is a kind of easy-wearing part with multiple holes, thin wall and high demands for assembling size. The structural parameters of ring die has great influence to the whole work of sawdust pellet mill.
When designing the ring die, we need to take the factors like materials, diameter, compression ratio, size of die holes, thickness of die, effective length and distribution of die holes into accounts. Meanwhile, revolving speed of ring die has great influence to output and shaping ratio of pellet. The best liner speed of ring die can improve working efficiency of sawdust pellet mill, pellet quality and reduce the energy consumption.
Click website to get the best price!
If you need the latest price list, please leave us a message here, thank you! We guarantee that your information will not be divulged to third parties and reply to you within 24 hours.
Tell us your needs, there will be more favorable prices!