Discussion on Blocking of Sawdust Pellet Mill
To deal the blockings in ring die of sawdust pellet mill, you can use the drill to get them out. If this way can not work, you can put the blocked ring die in hot oil for several minutes. When the die holes become wide, you can clean the blockings inside. As to the new ring die without being polished, you should make the holes inside be well cleaned. Inside the holes of new ring die, metal dust may exist.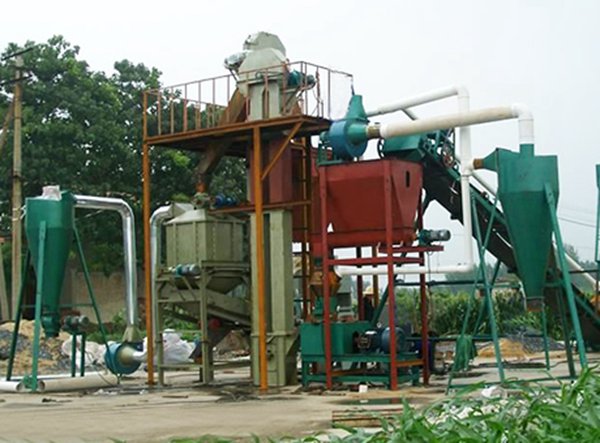 If not being effectively cleaned, these metal dust will make the surface of pellets coarse. More seriously, quality of pellets will become poor. Therefore, newly-purchased ring die must be polished and cleaned. you can put the fine sand materials for about 50kg to 100kg into the working sawdust pellet mill. Generally, the polishing process lasts for about 30 minutes to 60 minutes.
Poorer the steam quality, higher the water content for materials discharged from modulator. If these materials are directly fed into saw dust pellet machine, ring dies will be easy to be blocked. Press roller will slip and cause the blocking. If steam pressure is insufficient, raw materials will be easy to absorb water. Meanwhile, modulating temperature is lowered.
Due to the low modulating temperature, starch elements in raw materials can not be well pasted. As you can image, how poor the pelletizing effect it is. If steam pressure is suddenly high or low, you should adjust the feeding amount at any time and make the steam amount at the best level. Once you are distracted, water content in raw materials would be too high when just being modulated.
If you need the latest price list, please leave us a message here, thank you! We guarantee that your information will not be divulged to third parties and reply to you within 24 hours.
Tell us your needs, there will be more favorable prices!