Reasons for Wear of Ring Die in Wood Pellet Mill
Along with the output increase, ring die of wood pellet machine is gradually worn out and may be of failure at last. By analyzing the reasons for working failure of ring die, we can give you some suggestions. Seeing from the actual failure of ring die, we can classify the reason into three kinds. After working for a certain period, inner wall of discharging holes is gradually worn out.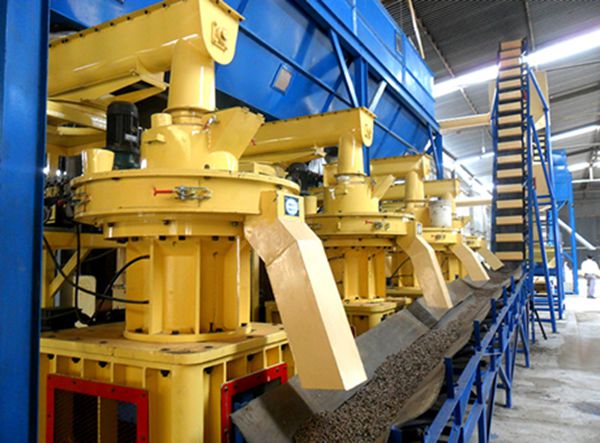 Larger the diameter of discharging holes, greater the diameter of biomass pellets. As diameter increase goes on, biomass pellets produced by wood pellet mill will not be qualified for secondary use or direct use. After the serious wear, inner surface of ring die becomes coarse. As a result, discharging speed of biomass pellets is slowed.
If being seriously worn out, ring die will be poorer in structural strength. Before diameter of discharging hole increases to the allowed value, cross sections begin to have the cracks. Along with the crack extension, ring die will work inefficiently in the end. In conclusion, reasons to cause the above three failures of ring die are abrasive wear first and then fatigue damage.
Wear of ring die and press roller is classified into normal wear and abnormal wear. Reasons for causing the normal wear include the formula of raw materials, crushing size and modulating effect of powdered materials. Under the normal wear, ring die is featured in the wider die holes and thinner wall. As to reasons for abnormal wear, they include the narrow distance between press roller and ring die, wrong working angle of distributor and foreign matters in die.
If you need the latest price list, please leave us a message here, thank you! We guarantee that your information will not be divulged to third parties and reply to you within 24 hours.
Tell us your needs, there will be more favorable prices!