Role of Sawdust Pellet Mill for Pellet Production
The biomass pellets produced by saw dust pellet machine can not only be used as the ideal alternative of fossil fuels, but also as the fodders for husbandry industry. Biomass fodders, featured in the small volume, moisture resistance, easy storage and convenient transportation, are regarded as the basic element for supporting the growth of animal husbandry.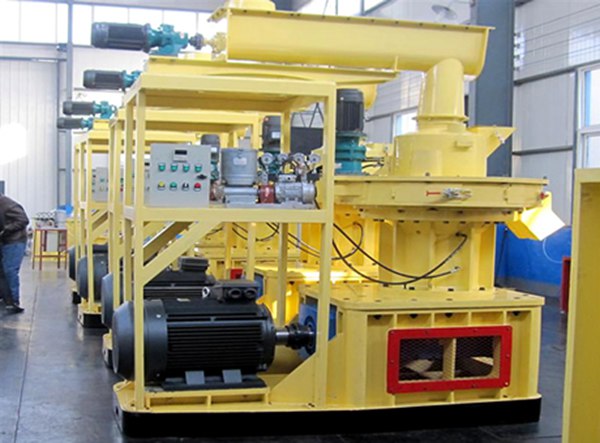 Compared with the ordinary fodders, biomass fodders take a higher part in the compound feed. To ensure the quality and output of biomass fodders, it is quite urgent to use the saw dust pellet machine. Machines used to make biomass fodders are many, mainly including the saw dust pellet machine, cooler, grinder, separator and spraying equipment.
Among them, sawdust pellet mill is the core equipment used to process the biomass pellets. According to the shape of template, sawdust pellet mill can be classified into the ring die pellet mill and flat die pellet mill. Finished products of sawdust pellet mill in shape of pellets can be used as the biomass fuels or fodders.
By studying the working principle of saw dust pellet machine and optimizing the structural parameter of ring die, FTM technicians has done a lot of efforts to improve the working efficiency, lower the energy consumption and prolong the service life. As long as sawdust pellet mill is the first to strengthen the technological innovation, whole industry to pelletize materials can run the sustainable way of zero emission, energy consumption and high efficiency.
Enjoy the discounts on website!
If you need the latest price list, please leave us a message here, thank you! We guarantee that your information will not be divulged to third parties and reply to you within 24 hours.
Tell us your needs, there will be more favorable prices!