Factors for Working Life of Sawdust Pellet Mill
Press roller and ring die are core parts of sawdust pellet mill. Since ring die is the easy-wearing part of sawdust pellet mill, its service life can decide the service life of saw dust pellet machine. The practical value is quite high to study and analyze the service life of ring die. If ring die works for a period of time, inner wall of die holes will be seriously worn out. Diameter of holes will be widened. What's worse, diameter of finished pellets will be larger than the rated value.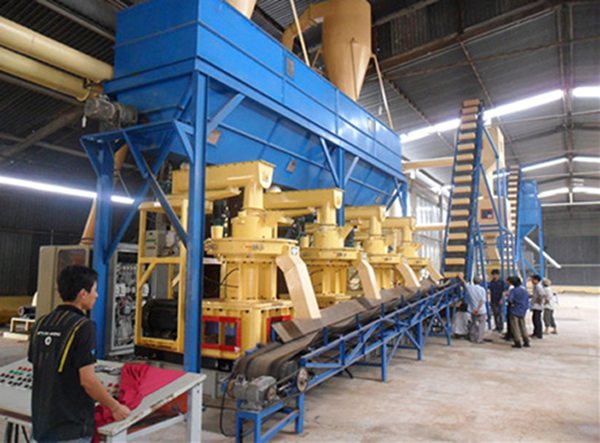 If ring die works for a period of time, inner wall will be seriously worn out and become coarse. Due to the coarse surface, flow of raw materials will be impeded. Discharging amount of pellets will decrease. If slope surface of die holes is ground off, materials will be not easy to enter the die holes of sawdust pellet mill. Along with the decreasing extrusion force, die holes are blocked.
Even though the maximum of cyclic stress is much less than the yield limit of textures, ring die can still be damaged slightly. Along with the times increase of stress cycle, surface and inner walls of ring die will be cracked or even fractured. Under the repeated contact stress, surface of press roller will be fractured due to the initial fatigue.
Then, along with the contact process, cracks will be extended. At last, surface metals on press roller and ring die will be peeled off in the form of sheets. Due to the fatigue pitting, contacting area between ring die and press roller is decreased.
If you need the latest price list, please leave us a message here, thank you! We guarantee that your information will not be divulged to third parties and reply to you within 24 hours.
Tell us your needs, there will be more favorable prices!