Efforts of FTM China Machinery to Produce Fodders
During the processes to design and produce the sawdust pellet mill, it is better to control the relative gap between press roller and die at about 0.1mm to 0.5mm. Smaller the distance, greater the working efficiency. Since raw materials are easy to be ruptured during the extrusion process between press rollers and die, reactive power will be consumed.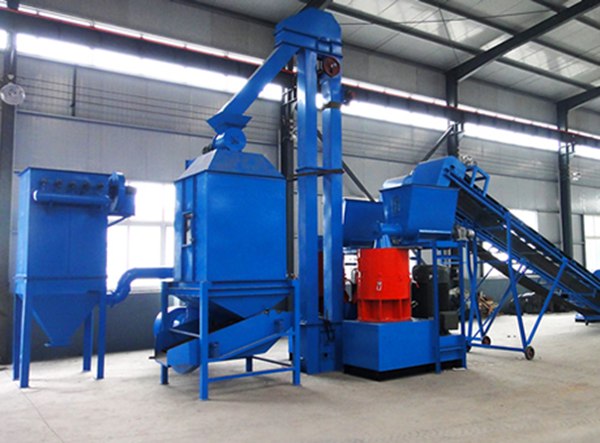 Inside the sawdust pellet mill, modules are assembled into the circular ring with smooth surface. If excircle do not change, pellet particles produced by sawdust pellet mill will increase in compressing ratio. Process to manufacture the fodders includes the following parts: collection, storage, clearance, grind, burdening, blend, granulation, cooling, grading, packaging, storage and delivery.
To produce the fodders with special demands, you should equip the above procedures with liquid addition, pre-curing, post-curing, post-spraying, expansion, puffing and drying, etc. To ensure the fodder production run continuously and normally, you should have excellent machines and do efforts to exert the greatest value of them.
Factors that can influence the above procedures all can influence the quality of finished products. Fine frictions in raw materials can influence the quality of finished products. Harmful microbes in fine frictions can shorten the storage period of products and influence their appearance and color.
If there are many fine frictions in raw materials, quality and nutritional level of finished products will be seriously influenced. Since friction property of fine frictions is very strong, service life of key parts like press rollers and pressing dies will be shortened. To produce the excellent fodders, the first step is to strengthen the cleaning work.
Discounts for you on website!
If you need the latest price list, please leave us a message here, thank you! We guarantee that your information will not be divulged to third parties and reply to you within 24 hours.
Tell us your needs, there will be more favorable prices!