How to Deal Blocking in FTM Sawdust Pellet Mill?
During the process for raw materials like agricultural straws to be pressed and heated by saw dust pellet machine, certain water content is required. Since water is very important for processes that raw materials are pressed, heated and cured, it should be well controlled. As to the reason for causing blocking, it is discussed in the following content.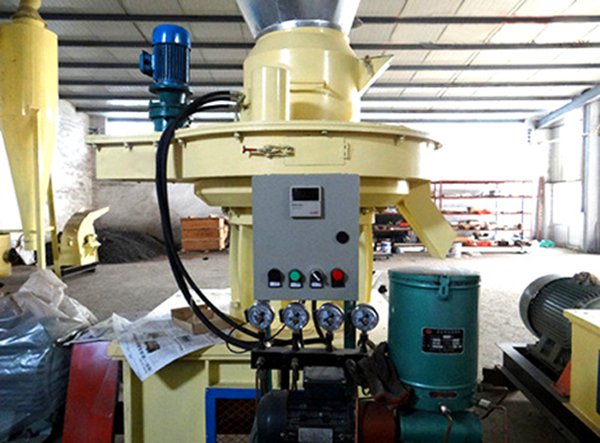 If water content is too high, friction coefficient between agricultural materials and pressing die will become smaller. Since pressure of press rollers on raw materials in die holes is smaller than the largest static friction force between raw materials and wall of die holes, raw materials inside the die holes can not be fully extruded out. As a result, die holes are blocked.
As to the die blocking, it can also be caused by the insufficient preheating of pressing dies. For some users, they directly feed the raw materials into sawdust pellet mill. While, after this behavior, die holes will be more or less blocked. As a professional supplier of saw dust pellet machine, FTM China Machinery suggests you to mix raw materials with lubricants.
When press rollers of saw dust pellet machine are gradually overheated, you can feed the mix. Only doing so, you can ensure the sawdust pellet mill run normally. On the way to develop the sawdust pellet mill, FTM stays awake before the temptations and interests, never does the impractical propaganda and treats every thing with the practical attitude.
For some counterparts, they overlook the importance of reputation and urgently pursue the transient interests. If things go on like this, they will be suffered a lot in the near future.
If you need the latest price list, please leave us a message here, thank you! We guarantee that your information will not be divulged to third parties and reply to you within 24 hours.
Tell us your needs, there will be more favorable prices!