Solutions for the Running Ore Powder Briquetting Machine
Fote Heavy Machinery is a leading ore powder briquette press machine manufacturer and supplier with years' experience of solving the deficient briquette problem. Today our experts will share some useful solution to this trouble with customers.
In the process of briquetting ore powder, the deficient briquette formation may happen more or less to the ore powder briquette machine. These deficient briquettes are formed when the short time bridging phenomenon occurs, thus resulting in the briquetting molds are not full of enough crushed powder materials.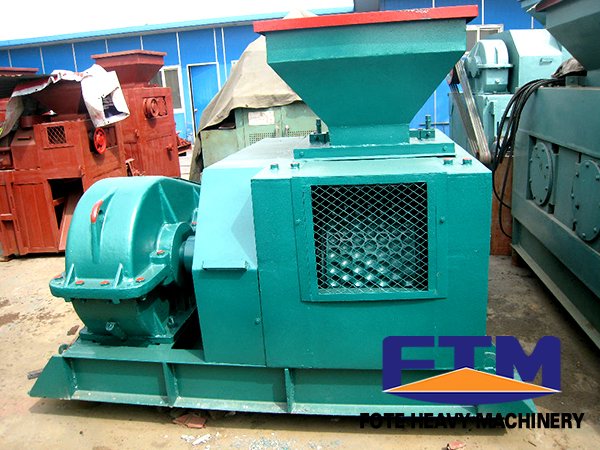 Before the ore powder briquetting machine is running with no load, there are several steps we need to take: make sure all installing screws and base bolts are tightened; test the lubricant oil volume of reducer, feeder and any other part; check if the triangle belt is in the proper tensioning condition; examine the standard oil pressure; make sure that there exists no foreign matter or abnormal problem inside the double roller hopper and other connecting parts.
After we complete the empty load running examination, we can start to check the full load running condition of the ore powder briquette machine. Before starting up the equipment, make sure there is no foreign matter mixing between the distances of the double rollers. When we finally start the ore powder briquette plant, we should listen and observe carefully in order to prevent abnormal rotating noise, loosening screws or heating bearings etc. Examine the current value of all electric motors and the oil pressure value.
Our company is specialized in researching and developing all types of briquette machines. If interested, please visit our website: www.woodpelletmillsell.com.
If you need the latest price list, please leave us a message here, thank you! We guarantee that your information will not be divulged to third parties and reply to you within 24 hours.
Tell us your needs, there will be more favorable prices!