Heating Temperature for Work of Sawdust Pellet Mill
Heating temperature is a remarkable factor for the pelletizing work of sawdust pellet mill. According to the pelletizing mechanism, suitable heating temperature is the base to make lignin in raw materials effectively bond together. Through the heating work, lignin in raw materials can be softened. What's more, raw materials can be softened and easy to be pelletized.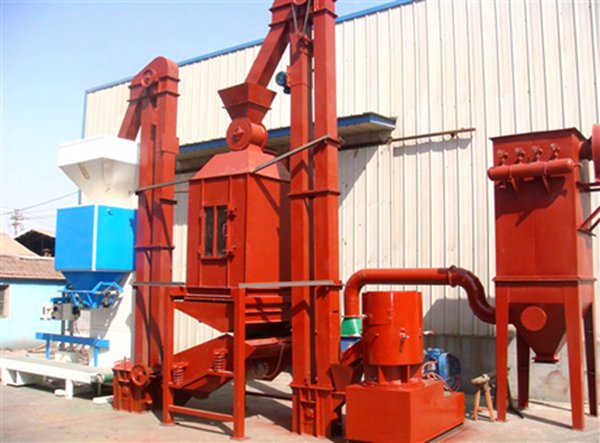 Under the situation of natural water rate, softening point of lignin changes from 80℃ to 130℃. When being heated to the degree that changes from 70℃ to 100℃, adhesive force of lignin begins to increase. While, when being heated to the point that changes from 160℃ to 250℃, lignin inside raw materials begins to be melted. Known as the NO.1 supplier of sawdust pellet mill, FTM China Machinery can offer the discounts for you!
Therefore, heating temperature for raw materials should not be lower than the softening point during the working process of sawdust pellet mill. Heating temperature can not only influence the molding performance of raw materials, but also the working efficiency of saw dust pellet machine.
Therefore, the heating temperature should be controlled within a reasonable scope. If heating temperature is too low, raw materials will not be effectively pelletized. What's worse, energy consumption will increase. If heating temperature is too high, power consumption will decrease.
While, you have to bear the consequences of poor density of biomass pellets, easy fracture and burn-out of biomass pellets. Enjoy the discounts on website!
If you need the latest price list, please leave us a message here, thank you! We guarantee that your information will not be divulged to third parties and reply to you within 24 hours.
Tell us your needs, there will be more favorable prices!