Briquette Press Machine Develops Fast
Powder materials should be briquetted by briquett press machine before they are burnt. Lime powder was mostly abandoned in metallurgical industry before, which produced tremendous waste of resources. Facing the increasingly tense of global energy, the world attaches great importance to energy-saving technologies. Some institutes have been researching the issue to achieve recycling utilization since 2002. The briquette press machine is the ideal machine to solve the problem, and you can briquet powder materials into globular. At present, some foreign enterprises and some Chinese steel mills have adopted Fote briquette press machine.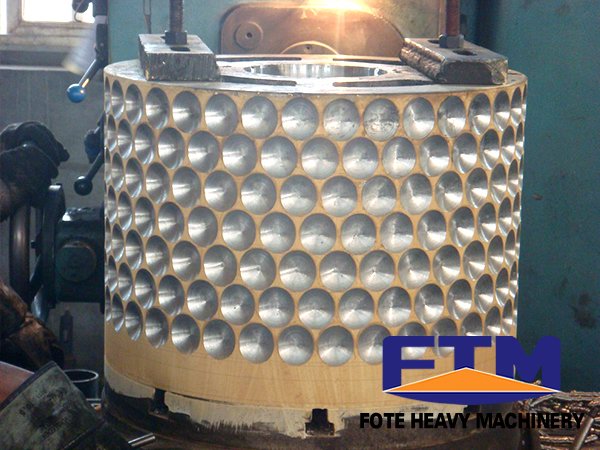 Some iconic and powerful manufacturers play a positive and leading role in the industry. The emerging of many small and medium-sized briquette press machine manufacturers adds extra pressure and competition to the industry. The tense situation has the positive side but also has the negative side. The positive side: it will promote the industry to develop in a more regularized and liberalized way. Competition between counterparts leads to emerging of high quality products. At present and in the next ten years, many manufacturers will coexist. The negative side: to some degree, competition will add vicious competition and destroy the industry's overall interests and good image. But if you can stare this reality, competition can be translated into positive energy to promote the development of enterprises.
The current competition posture and actual problems are studied through the analysis of market environment and the status of the industry. We find that industry restructuring is an important direction.There are many factors restricting market's steady development and we should solve the problems in real work. Fote meets customers' needs and follows the developing trend of times actively. We pay attention to nurture our own core competencies and enhance the competitiveness of enterprises.
If you need the latest price list, please leave us a message here, thank you! We guarantee that your information will not be divulged to third parties and reply to you within 24 hours.
Tell us your needs, there will be more favorable prices!