Procedures to Run the FTM Sawdust Pellet Mill
After the preparatory work, you should launch the pelletizing system of sawdust pellet mill and keep it work at the best. If there is something wrong with this procedure, quality of biomass pellets will be influenced. By launching the driving motor of sawdust pellet mill, you can open the by-pass door and discharge few pellets on ground.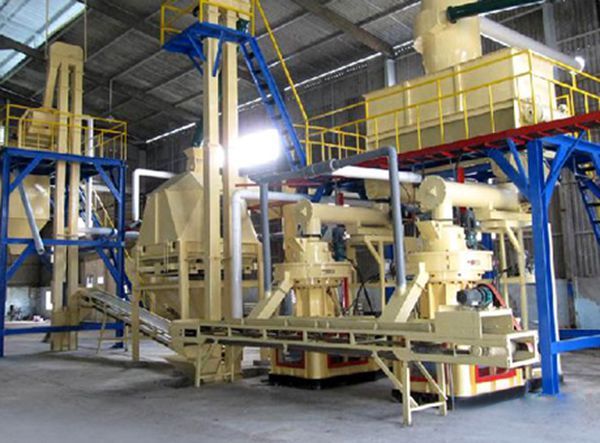 To avoid the raw materials from being wet and locking the press rollers, you should launch the modulator and discharge the few powders on ground. Then, you should launch the feeder at a slow speed and use the dry powders to extrude the remains in ring die. You can feed the pellets into cooler until color of discharged pellets is become normal.
After adding little steam, accelerating the feeder, gradually delivering materials on ground to ring die and improving the feeding speed, you should make the sawdust pellet machine of FTM China Machinery run with full load. If raw materials are too viscous, you should reduce the steam amount. While, if raw materials are too loose, you can add the steam amount.
To check the pelletizing system whether run at the best condition, you should observe the ampere meter of sawdust pellet mill. If the pointer of ampere meter does not move at a large scope, the pelletizing system will run at the best condition. After the pelletizing work, you should clean the surrounded environment for about 10 minutes.
Interested in the price of sawdust pellet mill? Leave messages on website of FTM China Machinery to get greater discounts!
If you need the latest price list, please leave us a message here, thank you! We guarantee that your information will not be divulged to third parties and reply to you within 24 hours.
Tell us your needs, there will be more favorable prices!