How to Choose Good Wood Pellet Machine Maker
The wood pellet machine manufacturing has been a new type of industry in recent years. There are a lot of pellet mill manufacturers all over the world.
How can customers choose the good one among so many brands? Fote Heavy Machinery experts will give you some useful tips. As long as they focus on the above three aspects, customers will find it not hard to choose the best wood pellet machine maker on the market.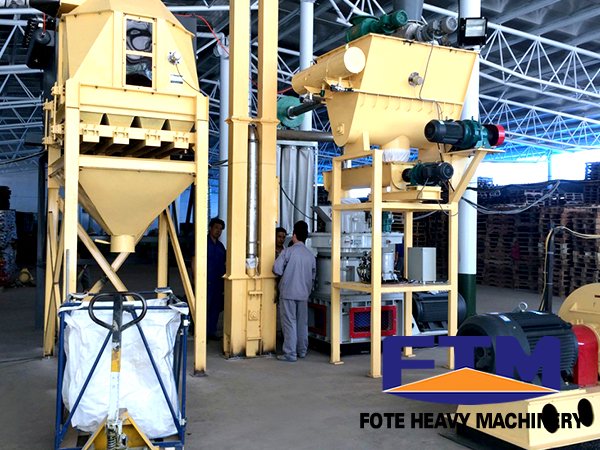 First, users should pay attention to the wood pellet machine manufacturers' production life, scale and environment. A good quality wool pellet mill can only be made out through the combination of good manufacturing condition and enough hi-tech talents. Pellet mills produced by a company with lagging technology and poor quality production lines will own inexact equipment precision and unstable performance. If there is no high technology staff in a company, it's not possible to make advanced machines.
Second, customers can look into the quality of the raw materials and components that a company chooses to adopt in the assembly line. For a good wood pellet machine manufacturer, it's a must to adopt the high hardness carbon steel to make the package box and premier alloy steel to make the equipment structure and main components.
Last, we recommend customers to have a visit to the manufacturing field of the pellet mill manufacturer so that they can observe the working status of its employees. A good wood pellet machine manufacturer must be good at the company management. If most working staff in a company don't behave well like making noise, smoking or drinking, they will surely influence the product quality.
For more information about Fote wood pellet mill price and other products, please visit our official website http://www.woodpelletmillsell.com/).
If you need the latest price list, please leave us a message here, thank you! We guarantee that your information will not be divulged to third parties and reply to you within 24 hours.
Tell us your needs, there will be more favorable prices!