Control of Steam Pressure for Sawdust Pellet Mill
Featured in the high working efficiency, strong working capacity and long service life, saw dust pellet machine is suitable to process materials like saw dust, rich hull, cotton straw, cotton seed hull and weed, household garbage and factory sewage, etc. Along with the strong appeal for clean environment and sustainable development, sawdust pellet machine of FTM China Machinery is becoming more and more popular in these years.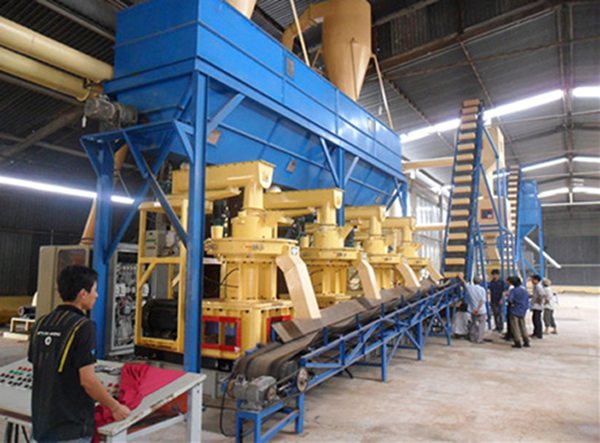 If the steam quality is poor, water content in raw materials will be very high. When being fed into the chamber of sawdust pellet mill, wet materials are easy to block the die holes and cause the blocking failure. If steam pressure is insufficient, materials will be easy to absorb water. Due to the insufficient steam pressure, temperature for materials to be modulated will be very low. What's worse, starch in materials can not be well pasted. For the pelletizing work of sawdust pellet mill, it is very difficult and poor.
To make the steam amount achieve the best level, you should adjust the feeding amount at any time. To reduce the blocking times due to the poor steam quality, you should ensure the steam pressure at about 0.2MPa to 0.4MPa. What's more, the variation scale of steam pressure should not be higher than 0.05MPa. At the same time, you should improve the modulating level. For materials discharged out from the modulator, their water content should be controlled at about 15% to 17%.
Known as the NO.1 brand of sawdust pellet mill, FTM China Machinery can offer the greater discounts for you on website!
If you need the latest price list, please leave us a message here, thank you! We guarantee that your information will not be divulged to third parties and reply to you within 24 hours.
Tell us your needs, there will be more favorable prices!