Fote Produces Green Rice Hulls Pellet Mills
The rice hulls pellet mill is a common biomass briquette machine which processes the crop wastes by means of crushing, stirring, mixing and pelletizing into particle products. This series of pellet machines with various types and prices has been welcome on the market because its finished products own accessible raw material source and are green and convenient for transportation and storage.
The rice hulls, also called rice husks, are crop wastes commonly seen everywhere in the harvest season in the countryside. To save much trouble, most peasants tend to burn out all the rice hulls directly. However, the combustion of these agriculture wastes lead to serious air pollution.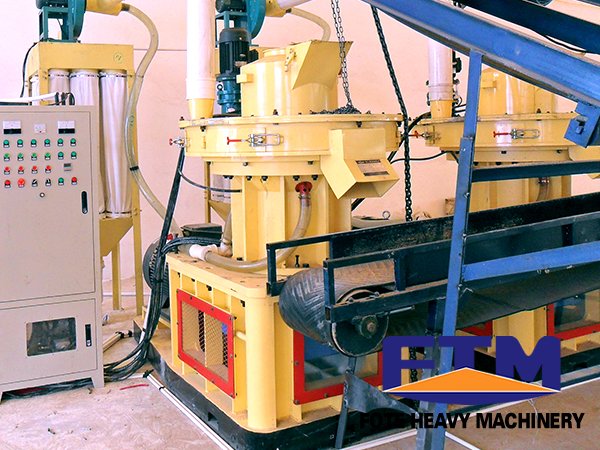 Even though we don't burn these rice hulls in order to prevent the environment pollution, we will find it not a good way to pack them casually. So how can we handle these rice hulls? And is there an ideal method of making full use of these wastes?
According to experts from Fote Heavy Machinery, to pelletize the rice hulls with a special kind of equipment into pellet fuel products which can be used in both industries and daily life will be the best solution. For example, Fote rice husks pellet machine can make biomass fuel pellets to replace the traditional fuels like coal and natural gas, which helps to not only realize the waste recycling, but also protect the environment. The biomass fuel made by the maize straw pellet mill is a type of biomass resource that is renewable and green.
Among so many pellet mill manufacturers and suppliers, Fote Heavy Machinery Company is trust-worthy among customers. We'd like to offer tailor-made solution to customers all around the world. For Fote rice hulls pellet mill price and other information, please visit: www.woodpelletmillsell.com.
If you need the latest price list, please leave us a message here, thank you! We guarantee that your information will not be divulged to third parties and reply to you within 24 hours.
Tell us your needs, there will be more favorable prices!