Points Related With the Work of Straw Pellet Mill
Different from the traditional way to make pellets, straw pellet mill is regarded as the most ideal way to make pellets. Raw materials, being delivered into the inner part of ring die, are suppressed by the press rollers and then discharged out as biomass pellets. Process to make pellets includes the work of drying, suppressing, cooling and packaging.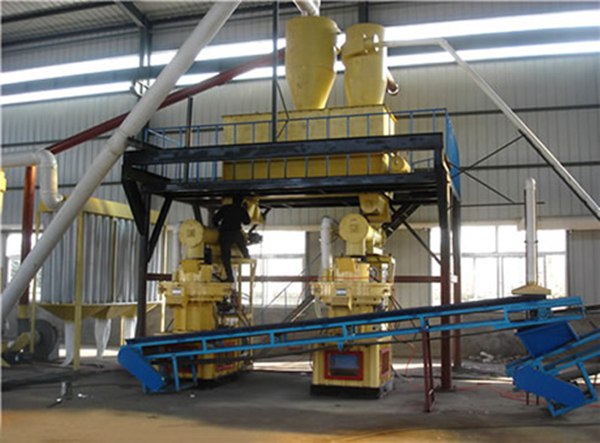 To finish the whole process, it needs to consume a lot of energy. Under the strong pressure varying from 50MPa to 100MPa, raw materials are suppressed into the pellets with temperature about 100-120℃. To improve the working efficiency and output of straw pellet mill, it is better to control the humidity of raw material at about 12%.
If water content in raw material is higher or lower than 12%, work of straw pellet making machine will be seriously influenced. For many kinds of raw material, they should be dried first before the working process of straw pellet making machine. Temperature of hot pellets can reach to the degree varying from 95℃ to 110℃.
Pellets can be packaged if being cooled effectively. During the whole working process, key parts of straw pellet mill may be seriously worn out if not being maintained effectively. Known as the NO.1 brand of straw pellet machine, FTM China Machinery equips the straw pellet mill with a series of accessories for transportation, storage and supply.
By using the straw pellet mill, you will save a lot of trouble. Surprises for you on website!
If you need the latest price list, please leave us a message here, thank you! We guarantee that your information will not be divulged to third parties and reply to you within 24 hours.
Tell us your needs, there will be more favorable prices!