How Does the FTM Straw Pellet Mill Work?
The production of biomass pellets is based on the elastic and plastic deformation of raw materials. With the amazing ability to turn agricultural and forestry wastes into biomass pellets of great value, straw pellet mill is more and more popular in these days. Under the suppressing force of straw pellet mill, internal stress of straw materials is larger than the elastic limit of straw fibers. If being suppressed for a certain period, raw materials will be deformed.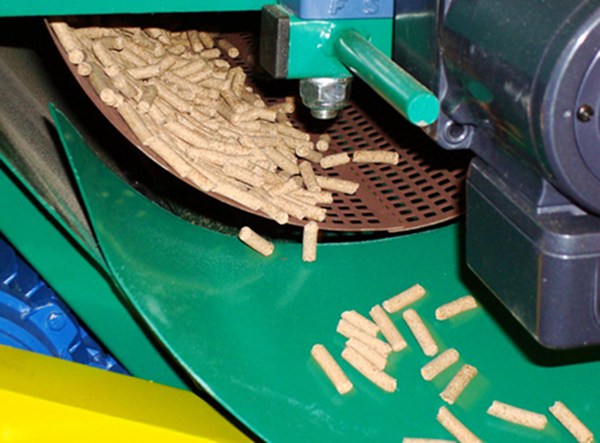 What's more, components of raw materials like water content, starch, saccharide and protein can become the adhesives under the high temperature. These adhesives can play the role of firmly bonding the fibers together. Concomitants like cellulose, hemicellulose and lignin can play the roles of strengthening the cell wall and bonding the cellulose under the high temperature derived from the mutual extrusion between press roller, ring die and raw material.
During the working process of straw pellet mill, raw materials are evenly and continuously delivered into the cavity by spiral conveyor between press rollers and ring die through the feeding hopper. On account of the mutual movement between ring die and press roller, raw materials are gradually brought into the wedge gap between press rollers and ring die. Along with the increasing bonding force, raw materials are extruded into the die holes.
When the bonding force is larger than the friction force of die holes to raw materials, products are continuously extruded out through die holes. Cutting blade, being installed on the exterior shell, can make the finished products more qualified in size. Interested in the straw pellet mill of FTM China Machinery? Discounts for you on website!
If you need the latest price list, please leave us a message here, thank you! We guarantee that your information will not be divulged to third parties and reply to you within 24 hours.
Tell us your needs, there will be more favorable prices!